Double layer roll forming machine
The double layer roll forming machine is composed by a decoiler, two entry feeding guides with entry shearing optional , two roll forming systems, one Cutting frame with two cutting dies , one transmission system, one control system and runout tables.roll forming machine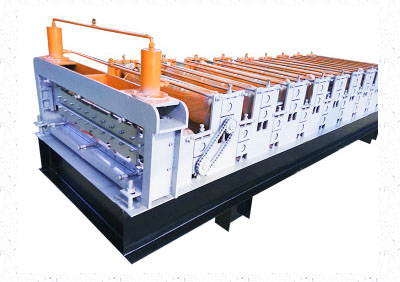 Hydraulic decoiler with loading car and auto stacker machine are optional to this double layer roll forming machine as per requirments. And also the protection covers. If you need the fully autoamtic production line, those options are necessary.
Two layers could be any metal roofing sheet drawings, expect two galzed tiles as the stepping system can not work for them both.
Take the following drawing for example to show how Double layer rolling forming machine designed.