The anti door is a kind of door with the characteristics of fireproofing and heat insulation. Anti-fire door is widely used in the buildings as the escaping staircase door. Anti fire door making machine is used to process the door panel, both inner door panel and outer door panel. The inner and outer door panel is used to make the shell of the door.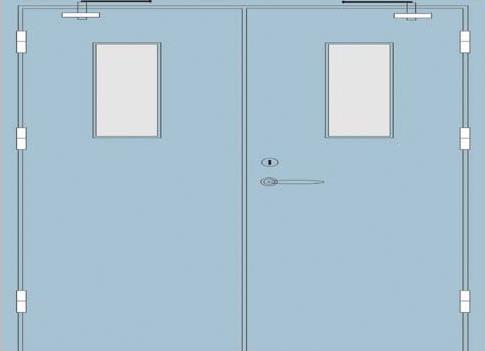 Door making machine line is formed by below parts:
Motor/hydraulic decoiler, Leveling system, Hydraulic shearing system,The first punching machine, roll forming machines the edges, Pressing Roll gluing machine for make perfect shape.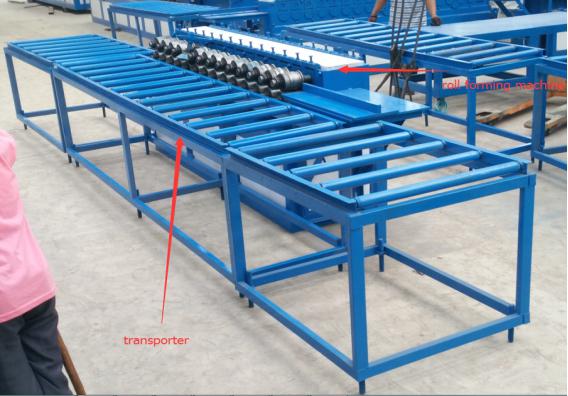 The differences of this door forming machine between other roll forming machine is that, the door panel need to cut to proper length before feed into the roll forming system. Also it only make a cold bending on the four edges of the door panel. Some door panel 4 edges are same in two pair, and some are different for 4 edges, so every edges need separate forming system and designing.
Another difference is that, it is hard to achieve full automatic of the door forming machine. Because, the door frame is very large, and only bending the edges, also with different shapes.
Some door forming machine with small shapes can be designed as the linear roll forming machine automatically.
Below is the machine details for your reference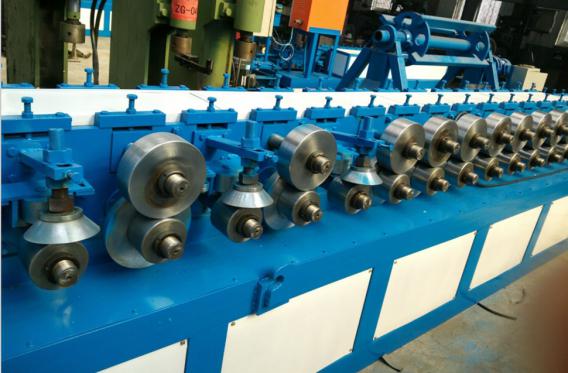 Decoiler---Feeding to the machine----Roll forming part and -Punching ----Cutting part----Product out table
We can take one edge for an example below: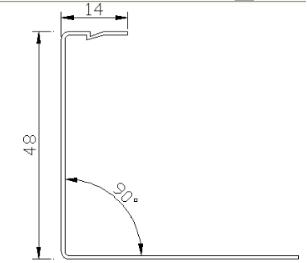 This shape forming machine specifications are as below:
Main machine for the following drawing:
Main parameters:
1.Machine size: 6 meter
2.20 roller station.
3.Two motors of main machine, the
Motor power is 4kw/set
4.Reduction box two sets: 250 type
5.Main machine shaft: 48mm
6.Roller material: GCR15 steel Chromium plating
7.Supported material thickness:0.8mm
6209 type gear.
So the roll forming machine need to be designed as the drawing, below pictures are for your reference: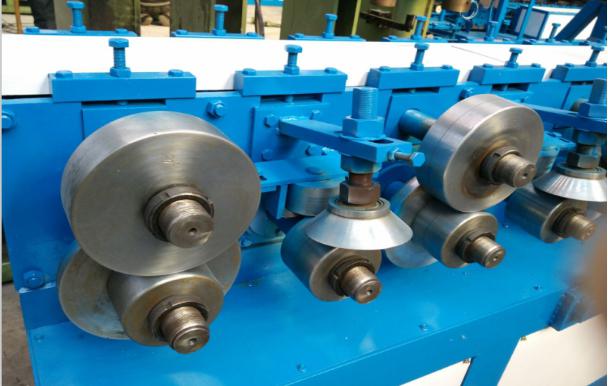 For the door frame machine, if you want to know more information, please contact us at any time.