We offering you to Cable Tray Machine that comprise of efficient Punching Press, Hydraulic Press, Electric Control penel and many other Equipment, which make it an ideal option for many. The Cable Tray Roll Forming Machine can Manufacring a both superiority and quantity cable trays in less time.
Linear cable tray roll forming machine can help make various sizes changing by linear moving automatic. You do not need to adjust the spacer by hander.
Here is the finsihed product picture for your reference:
100-900mm width adjustable
Supperted material thickness: 1-2.5mm
Raw material request: Q235 cool steel.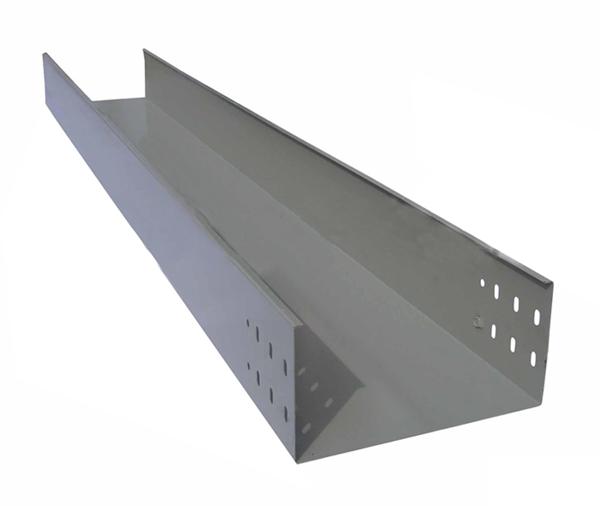 Machine working process:

Why choose ZT Linear cable tray roll forming machine?
1.In the design of punching part, we adopt servo feeding technology to make sure that the punching accuracy can reach more or less than 0.15 mm.
2.For making the finsihed cable tray without distortion in perfect shape, which may be caused by rear cutting, our cable tray roll forming machine is designed with front cutting device. This roll forming production line is also equipped with a proper guiding device to ensure that the front-cutting sheet can be fed into the roll former correctly.
3.Our cable tray roll forming machines (cable tray roll forming production lines) are designed with cantilever so that the width can be adjusted automatically by electronic controller.
4.Machine left frame could be moved fully automatic to expand the cable tray width.
5.Middle plate frame with protection guard to make sure the security when using machine.
Here is the cable tray roll forming machine pictures for your refernce: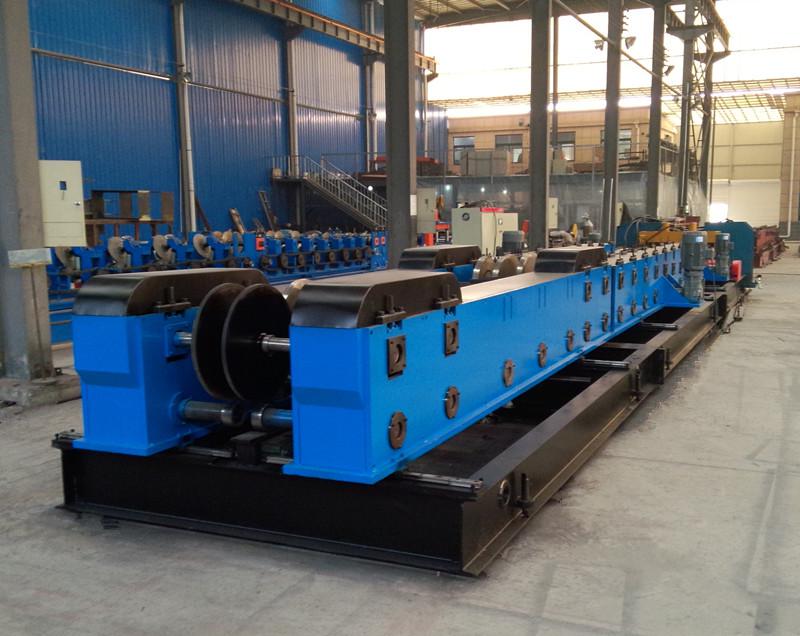 Main parametes of Linear cable tray roll forming machine:
Name
Parameters
Quantity
Note
Note
≤8T
1 set
Entry and leveling system
1 set
9 rollers
Pressing system
160T
1 set
Combined die
Gcr12
1 set
Conveyor
3m
1 set
Roll forming machine
22 station
1 set
Receiving table
4 meter
1 set
PLC control system
1 set
Panasonic
Shearing system
1 set

Main roll forming machine system
For this machine, if you want to know more know more information, please contact us at any time.