Heavy duty shelf pillar roll forming machine could be used to make shellf pillars in batch fully automatic. The thickness could be from 2.0 to 3.5mm. Different with the medium-sized shelf, for fufilling the heavy work, there are some the basic elements of the design of heavy goods shelves to obey.
1.The weight of the cargo and the pallet
Heavy shelves of goods in general to be put on the shelf through the tray, so when designing pillar, we have to take total weight of the goods into consideration.
2.How many layer want to bear
For heavy duty, normally two layers. This is an important basis for us to calculate the length of each layer of the load and the length of each pillar.
3.The net height of the workshop and forklift lifting height
For the heavy duty, also use the forklift lifting, so if height is higher than space will be a troublesome thing.
And there are also many other elemetns, but when design machine and checking customer design, we will take those elements into consideration. Here are some popular shapes for your refernece: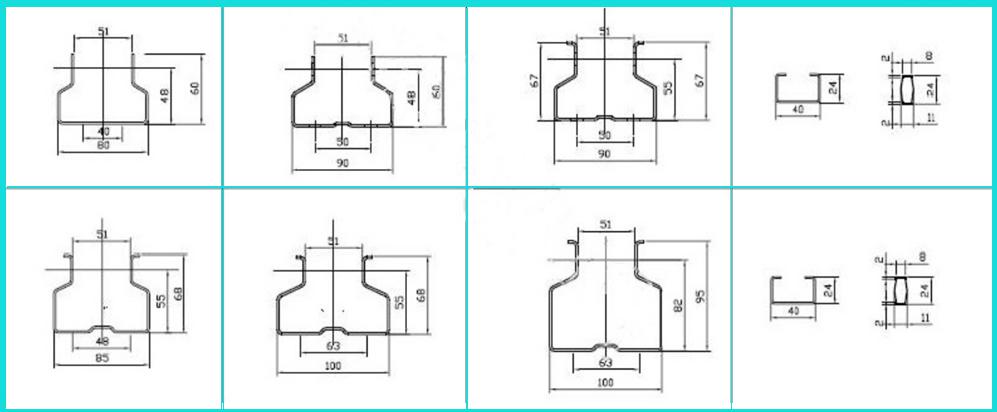 Here is the machine picture for your reference: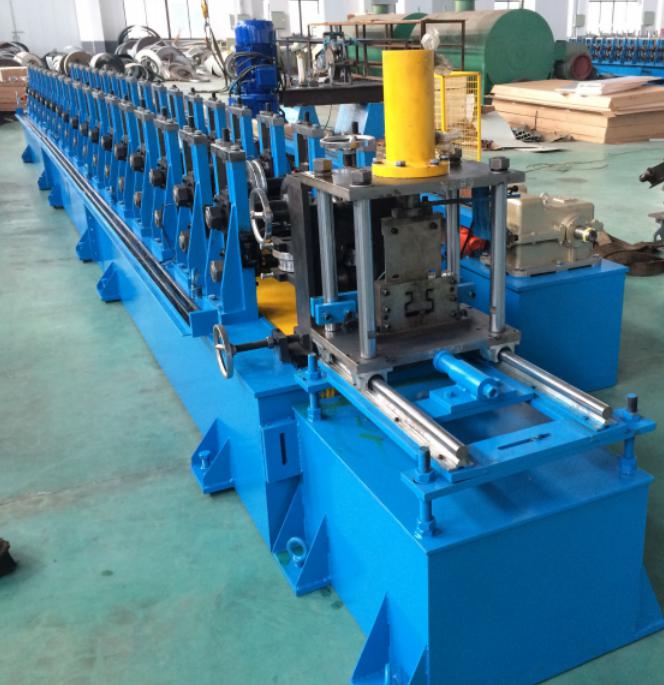 Here are some machine parameters for your refernece:
Machine working process:


Working speed: 11-15 meter per minute

Main ele ments of the roll forming machine

NO.
Item Name
Quantity
1
Un-coiler (5 tons ) MANUAL
1 set
2
Level device with servo feeding system
1 set
3
40Tons punching machine
1 set
4
Roll former
1 set
5
Hydraulic cutter
1 set
6
PLC control cabinet
1 set
7
Output table with rollers(6 meters)
1 set
8
Gear box with universal joint transmission
1 set
Feartures of the Heavy duty shelf pillar roll forming machine:
1.Gearbox as the transmission method, to make sure it can give enough power to handle thickness material meanwhile make sure the machine working steady.
2.Higher speed, normally speaking the machine working speed could reach 15meter per minute.
3.Pillar stand frame to make sure machine structure is strong and beautiful.
4.Best brand elements like PLC, hydraulic system and others.
5.PLC control system, so you can control length, working speed and accuracy easily.
How the shelf pillars are used in our daily life?