The upright is main part of the shelves used in the supermarket and the warehouse and even the home.
Upright plays the role of supporting the whole shelves in the shelves structure. There are 80 width, 90 width, 100 width, 120 width. And with holes punching on the upright.
Rack upright roll forming machine line can finish the holes punching, the cold roll forming and cutting the upright to certain length. Rack upright cold bending roll forming machine line is used to process the upright supporting frame.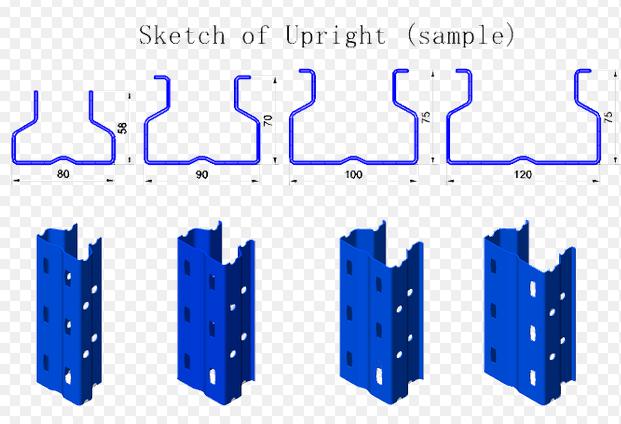 Below is the rack upright roll forming machine picture: As you can see , it also with the de-coiler, the beveling system, the roll forming machine system, the roll forming system, the hydraulic cutting system and the receiving table the controlling box and the hydraulic station.
Below is the rack upright drawing for an example: we need to know every size marking on the drawing, so that we can make the machines well.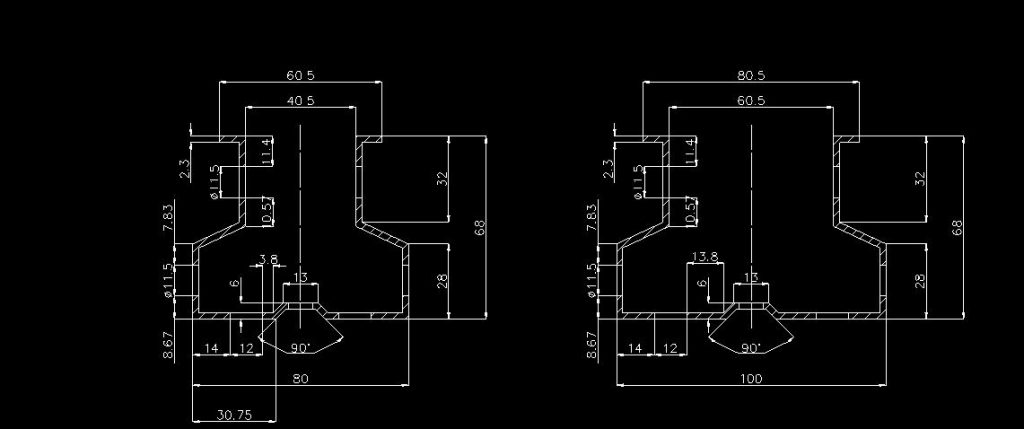 Also the punching holes on the upright on the drawing is very important. It need proper and separate punching press machine.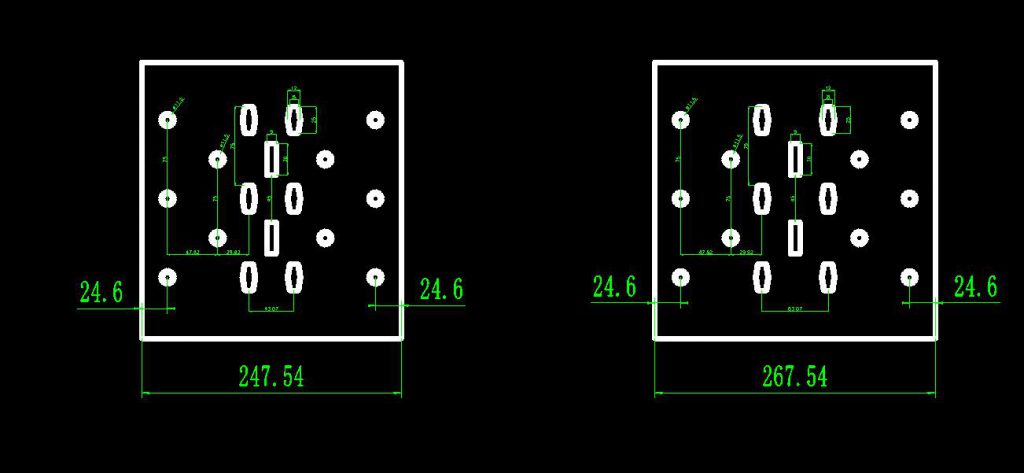 To explain the working flow of the rack upright roll forming machine, below is the drawing:

Each parameter parameters of the roll forming machine:
De-coiler:
1.Loading capacity: 3T
2.Uncoiling width: 300mm
3.Inner diameter: 450-550mm
Leveling system.
The coil from Decoiler is a little bit curves, so the leveling system is to help make the coil straight, neat and clear. We will take 7 rollers, upper three rollers and down four rollers to level the coil.
Leveling roller diameter: 80mm, made from 90mm round bar
Leveling roller material: 45# steel after 62 to 65 degree quenching.
Frame: Middle plate
Frame thickness: 20mm
Pictures for your reference:
perforating machine Gcr12MoV quenched
Power of perforating machine 4kw
The size of the holes 3mm(round)
The width of the holes part 100mm
The thickness of material 1.5mm
The feeding material width 140-165mm
The width of holes 75-155mm
4.Main Roll Forming Machine:
1) Number of rolling stations: 16 rolling stations
2) Shaft diameter: 80mm
3) Shaft material: 45# steel after quenching.
4) Roller material: 45# steel after quenching.
5) Transmission method: by China
6) Chain width: 1.5mm
7) Machine working speed: 5-10m/min
8) Working speed: 5-10m/min
9) Motor Brand: Chinese famous brand MengNiu
10) Voltage: 380v, 50Hz, 3 phases
11) Machine size: :9.5*1.5*1.2m
12) Machine frame: Middle plate
13) Machine frame thickness: 20mm
5.Shearing system:
1).Material: blade and mold material: Cr12 steel with quenched treated 60-62℃
.Cutting system: advanced hydraulic drive, automatic cutting after forming, no distorting or wasting, high level safety factor.
6. Control system
1). Screen: Delta screen from Taiwan
2). PLC: Delta DVP14ES from Taiwan
3). Coder: ENC-1-1-1T-24 from South Korea
7. Spare Parts
1).Easy damaged parts: conk 2 pcs, fuse-link 4 pcs
2).Rubber mat 1 pcs;
3).Bolt spanner 1 pcs