ZT machinery collection of decoilers is manufactured in various sizes for different coil loads. Our decoilers cater to nearly the entire market of sheet metal working, with a maximum width of 1550 mm which are universal and adapted to all kinds of coil widths. According to the machine working situation, we will give three types decoilers: manual decoiler, hydraulic decoiler and motor decoiler.
Decoilers with coil car have capacity ranging from 3 tons to 20 tons and width ranging from 200 mm to 1600 mm.  Single-end configurations are provided as standard, and Double-ended configurations can be provided to optimize production efficiency by lowering the coil changeover time. Most models are available as Traveling Reels that can be combined with automatic centering functions.  Actaully all those elements could be customized according to your needs. Here are some pictures for your refernce: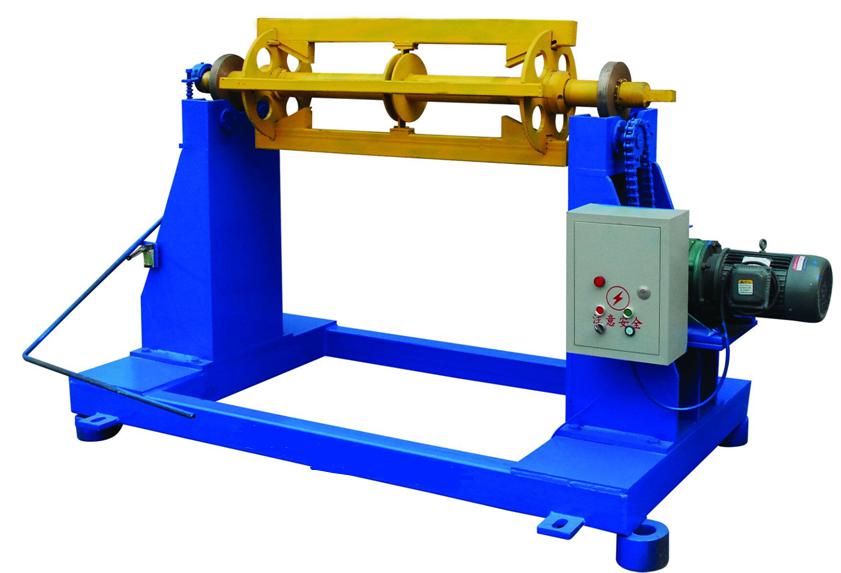 Features of motor decoiler
1.Wedge or link type expansion
2.AC variable speed drives
3.Hydraulic threading drives
4.Quick release narrow coil keepers
5.Loop controls
If you want to use the hydraulic power decoiler, please refer to that page. For this machine, if there is any problem, please contact us at once.