Roll forming Machine can be set up with multiple configurations to punch and cut off parts in a constant operation. For cutting a part to length, the forming lines can be set up to use a pre-cut die where a single blank runs through the roll mill, or a post-cut die where the profile is stop after the roll forming machine process. All those elements are decided that there could be many kind of combination for making many types of finished products.
In this artile, I will take the corrugated box making machine for example, please check details in the following pictures.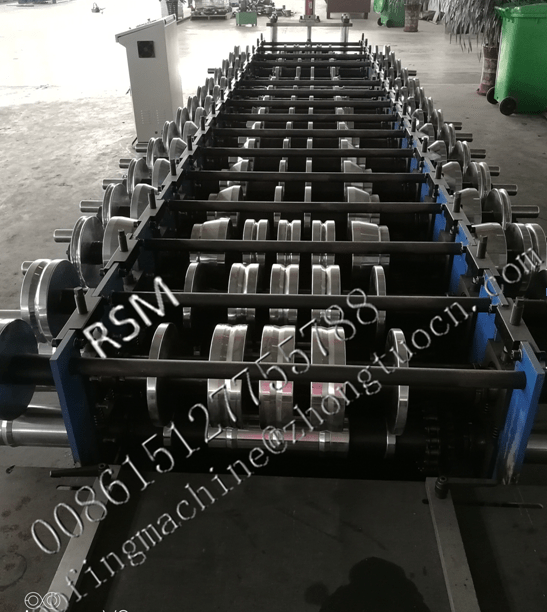 Features of corrugated box making machine:
1.In the middle of rollers are adjustable, by removing or add some rollers or spacer, the width and the ribs will be different.
2.In the left side roller, it is installed with a new of rollers, with one more decoiler; it can produce another type profile like C channel fully automatic.
3.For the right side, it is same as left side but different shapes of rollers.
4.All those three rollers are on one shaft, you can let them working at the same.
5.If you do not need, you can let the other two side alone and then same like single profile machines.
There are more pictures of the mulifunction rolling forming machine for your reference: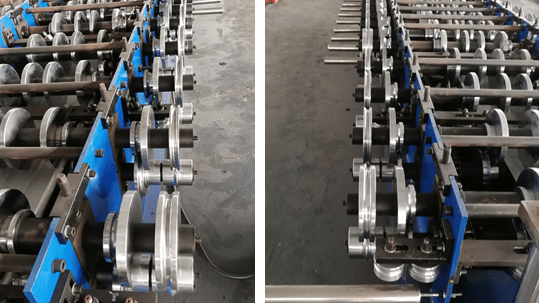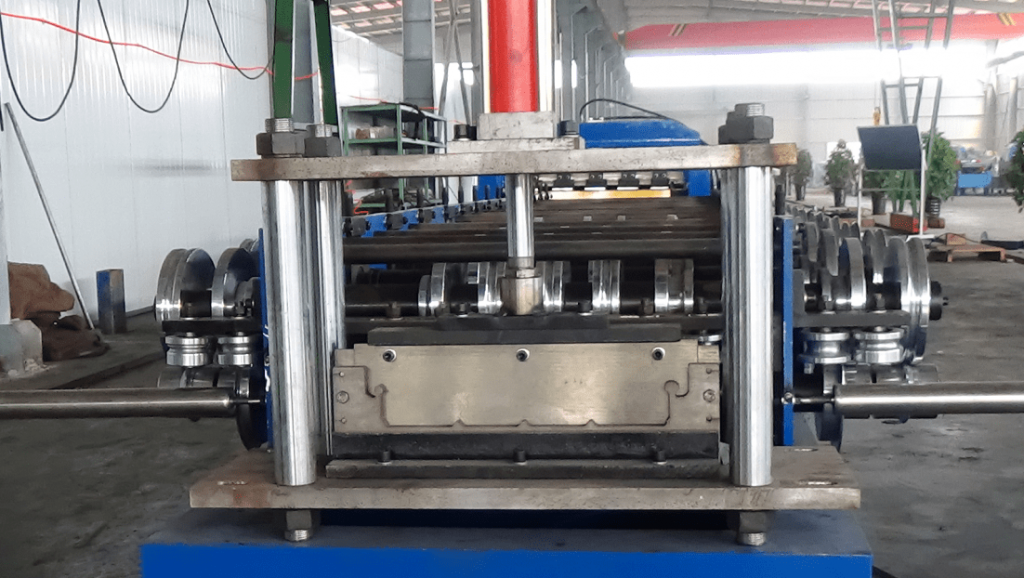 This is just the machine combination method, if you need to do your machine in this method, please contact us at any time.