Crash barrier are something most people don't think about until it saves their lives. The most common crash barrier is the galvanized W-Beam, which are longitudinal highway barriers designed to reduce the severity of run-off-road (ROR) collisions. Our crash barrier roll forming machine can produce the crash barrier with a stable speed according to your requirements.
Take a profile drawing of crash barrier for reference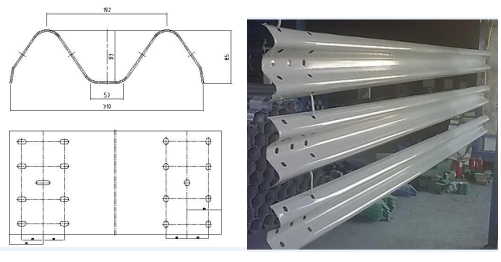 Roll-formed into the shape of a "W" to typical catch car bumpers, W-beam guardrails have proven an effective and economical solution to roadside safety. Every component of W-beam guardrails, from the mounting hard to the wooden blockouts, has been subjected to numerous full-scale crash tests to determine the optimal construction method for reducing injuries.
Some pictures of the crash barrier roll forming machine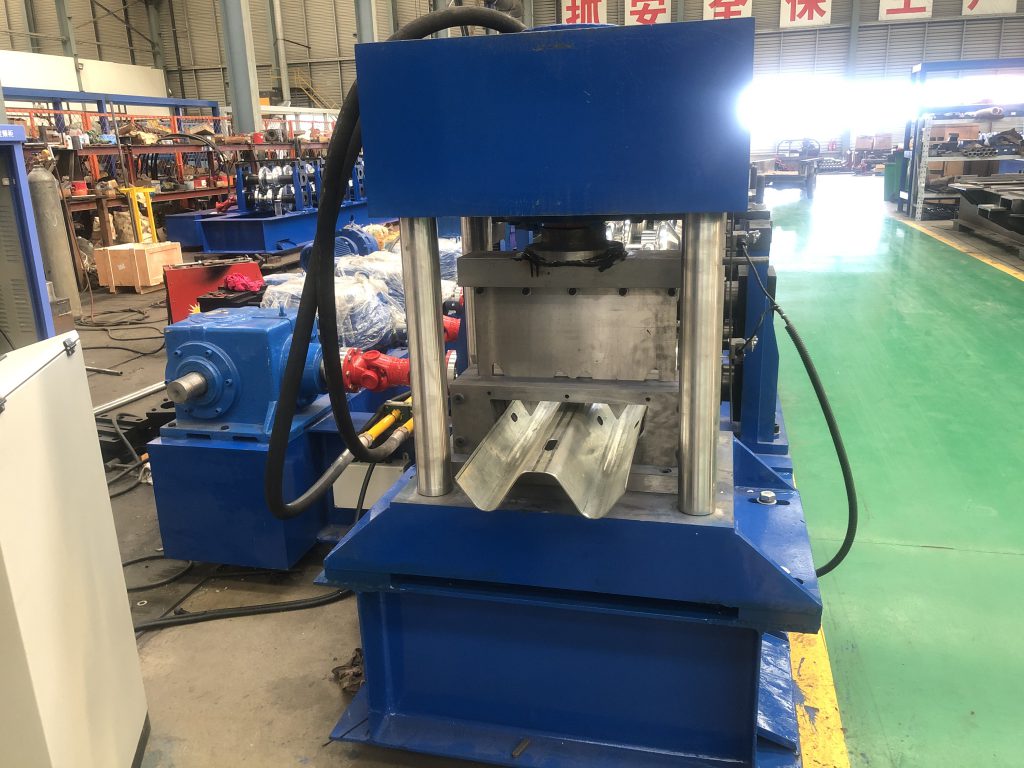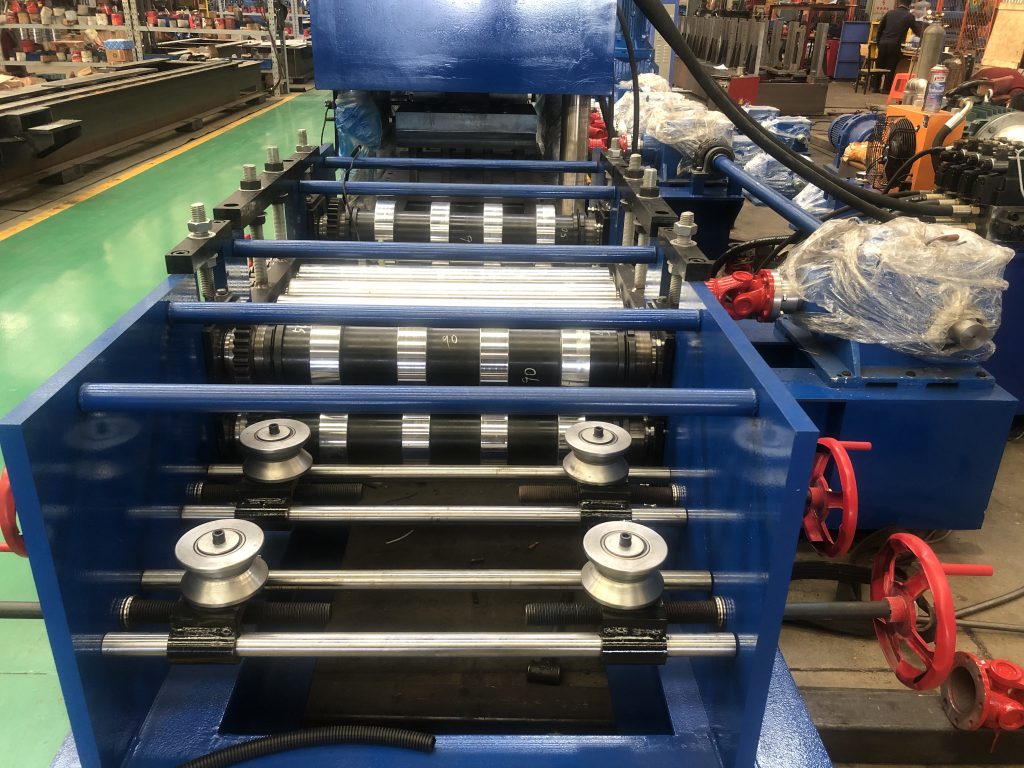 Advantages of the crash barrier roll forming machine
(1)Beautiful appearance
(2)Accuracy profile
(3)Easy operation, low maintenance cost
Parameters of crash barrier roll forming machine
1. Suitable material: Q235A galvanized steel, width: 440mm, thickness 3.0mm
2. Forming speed: 10-12M/min
3. Forming roller station: 20 stands
4. Leveling roller station, 7 stands
5. Guiding and feeding roller, 4 stands
6. Roller material: Gcr 15 bearing steel after treatment, HRC58-60
7. Roller shaft material: No.45 high grade material after treatment
8. Roller shaft dimension: 100mm
9. Main motor power: 45 KW
10. Transmission: by gearbox
11. Leveling rollers motor power: 2.2KW
12. Hydraulic motor power: 11kw, hydraulic pressure: 20Mpa
Application of the crash barrier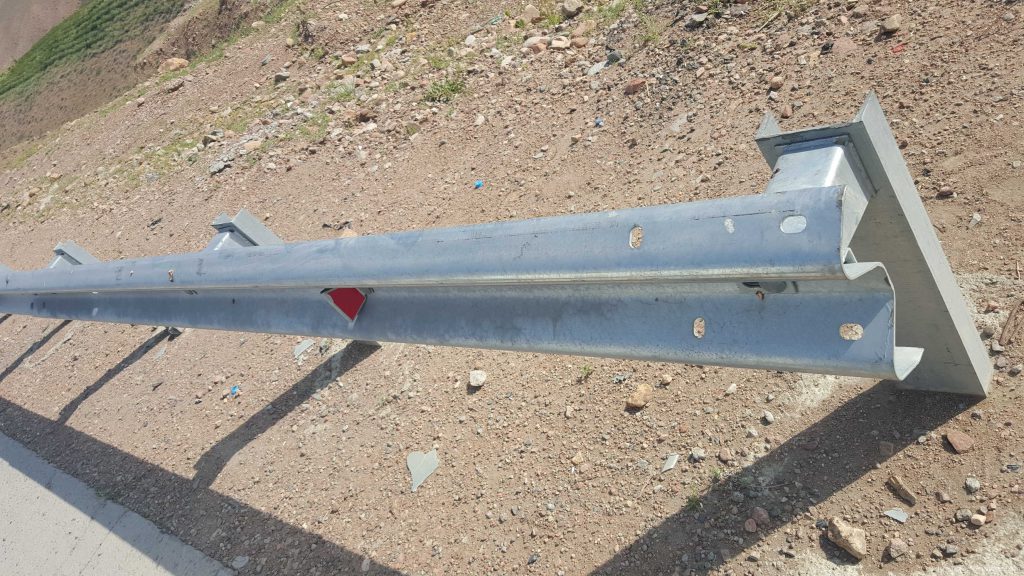 A video of the crash barrier roll forming machine
Hot Products