Low cost rolling shutter door forming machine could be used to make the rolling shutter door panel in batch and fully automatic. The main feature of this type rolling shutter is cost lowest but quality is not bad. Machine working speed will be lower around 15m/min; using time could be around 5 to 8 years.
This type machine is developed based on the traditional machine, but as the economic developing degree is different, so some rolling shutter door panel manufacture would like to buy some cheaper machine to lower down the investment risk. In order to cater to the market needs, we developed this type machine. Taking the following drawing profile for example, I will show you how the machine is designed: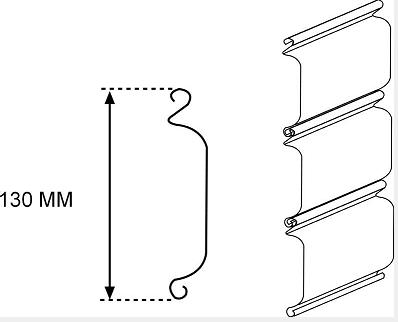 The Low cost rolling shutter door forming machine pictures: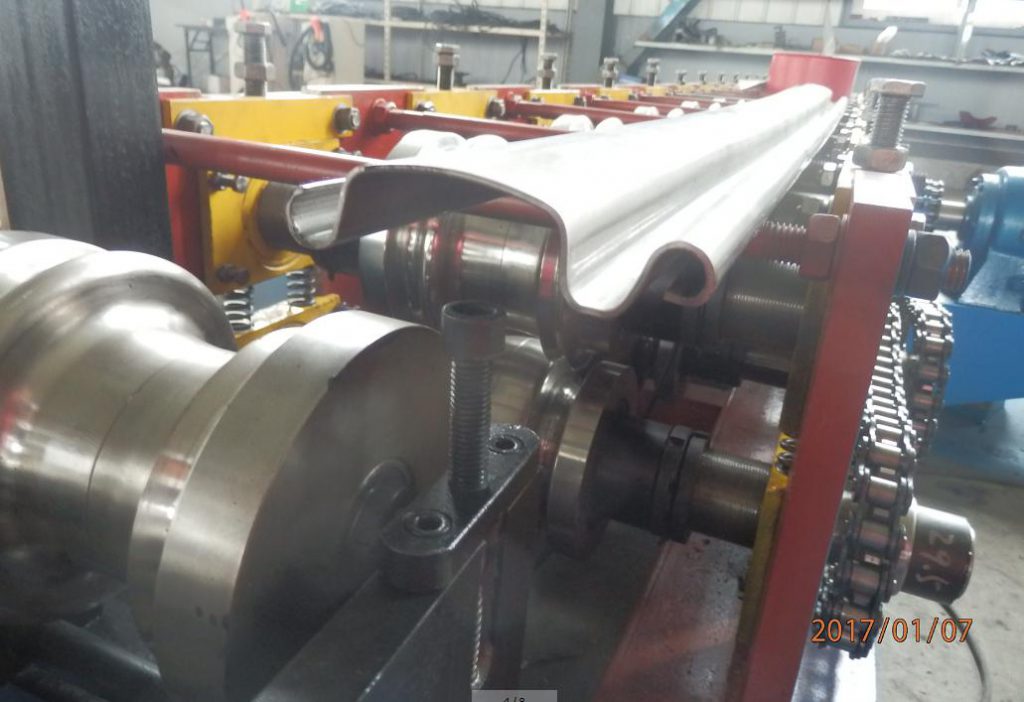 Where it is different with the tradtional rolling shutter door machine?
1.We use the 20mm thick middle plate as the machine frame.
2.We use the chain of 1.25mm as the transmission method.
3.We use the portable small PLC with touch screen.
4.Hydraulic shearing
5.60 diameter shaft.
6.The machine price is around 6000 USD.
Same as other machines, this type rolling shutter door machine also could be used together with the punching machine to make the small holes on the panel.
Now in the market, more and more people has more types needed. So in the shutter door roll forming machine we added one more roller molds to formed the embossing in the shutter door sheet. Just based on the old production line, we add more embossing rollers to make the finished products more beautiful. Here are some more pictures for your reference. 
Here are more machine pictures for your reference: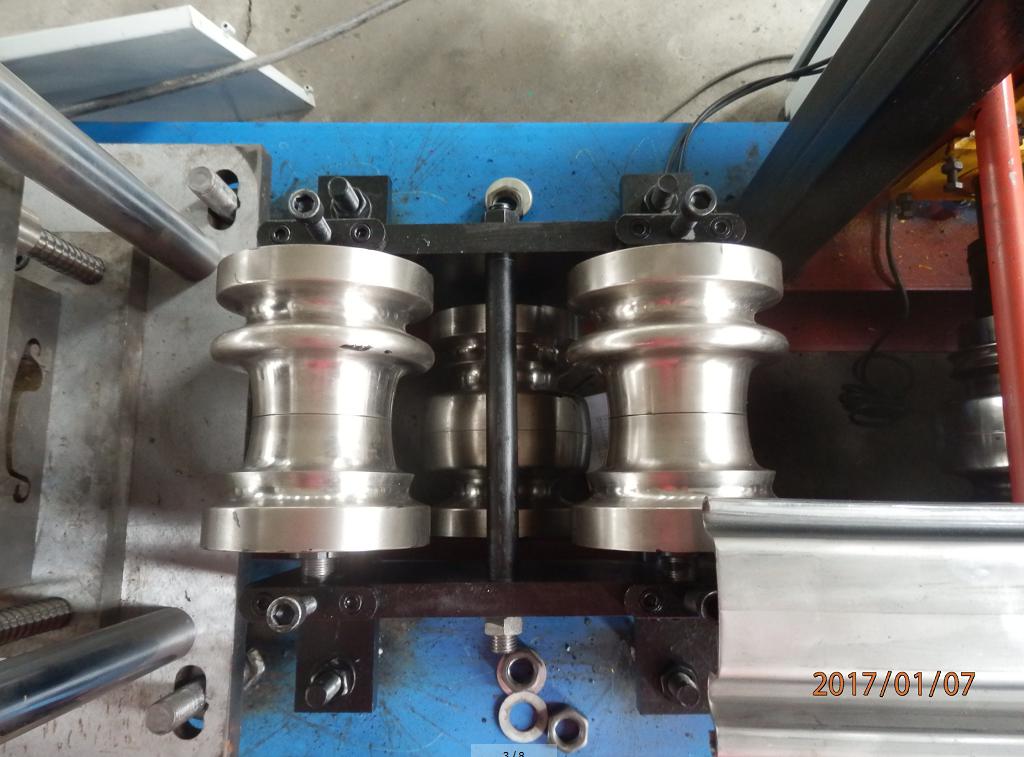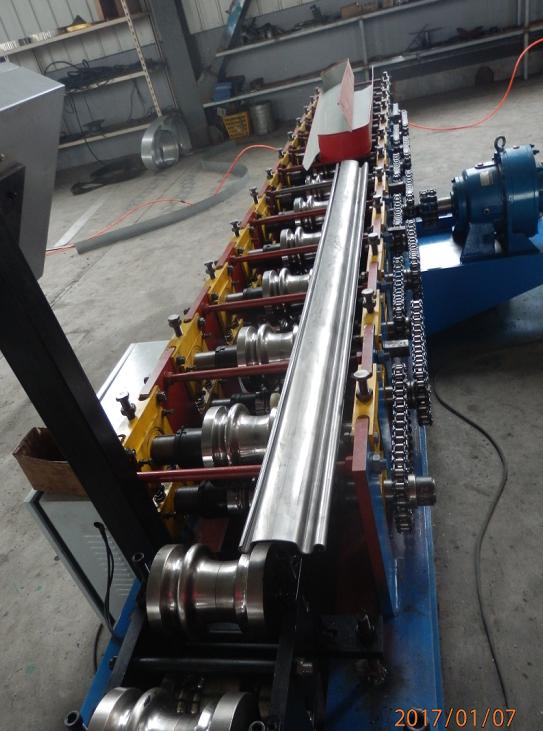 For this type machine, if you need to know more information, please contact us at any time.