What is Cassette keel of ceiling partitipation?
Cassette keel cold forming machine generally is used for making the ceiling participation furring channel in batch. Cassetter keel is suitable for large area of teaching space, and is relatively easy to install, but the material requirements are relatively high, both product quality and strict size is relatively expensive. U type keel force better, can bear a little heavier ceiling but it is relatively cumbersome installation. For knowing more about the cassette keel, please check more in the following picture.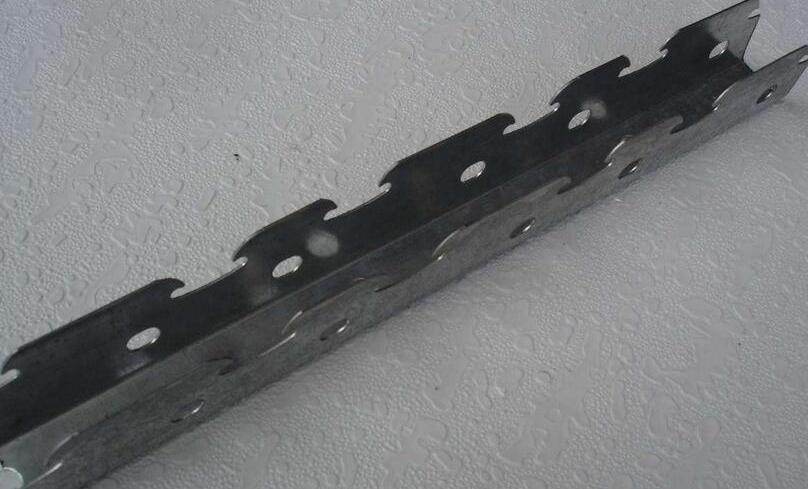 What makes Cassette keel so popular all over the world?
1, It is high standard section size: the flange height is higher than the national standard, the inertia is huge, the structure stability is strong, facilitates the construction, good stability, suspended life longer.
2. Cassette keel is not only easy to use, but also the combination of strength and stability greatly improved.
3. Cassette keel standard buckle way, can maintain keel formation, not easy to produce small pieces of rust, keel deformation caused by suspended wave phenomenon.
4. Cassette keel partition has the light weight, the intensity is high, suits the waterproof, shockproof, dustproof, sound insulation, sound absorption, constant temperature and so on function.
5. It is excellent corrosion resistance: the use of high quality continuous hot galvanized sheet as raw material, zinc layer adhesion is strong, two-sided zinc amount to meet or exceed the national standard.
6. Advanced finishing system: product flatness, straightness, small internal stress, to ensure that no stress deformation.
Cassette furring hat keel machine pictrues for your reference:
Here is Cassette furring hat keel for ceiling roll forming machine parameters for your reference:
The machine is composed by the following elements: decoiler, leveling beach, punching machine, servo coil feeder, machine second leveling system, main roll forming machine, shearing system, PLC control system, hydraulic station and runout table.
Main roll forming machine:
Length of the main part: about 3500х800х1400
Weight of main part:3 tons
Voltage : 380V/50HZ3Phase (as customer's request)
Roller fixer : Guide column
Frame : middle plate welded
Memorial arch frame type
Frame thickness:20mm
Drive mode: gear
Material of rollers: GCr12MoV
Material of shafts: 45# steel with tempering
Diameter of shafts: φ40mm
Number of rollers : 9 rollers
Main power: 3 kw
Cycloidal planetary gear speed reducer)
The different sizes can be produced on this machine by adjusting the feeding width.



For this machine, if you want to get video or more detail parameters; please contact me at any time.