Scaffolding, also called scaffold  or staging, is a temporary structure used to support a work crew and materials to aid in the construction, maintenance and repair of buildings, bridges and all other man made structures. Scaffolding is also used in adapted forms for formwork and shoring, grandstand seating, concert stages, access/viewing towers, exhibition stands, ski ramps, half pipes and art projects (quotoed from wiki). Now the metal ladder scaffolding for concrete slab and masonry construction
here are some drawing profile and finsihed product pictures for your reference: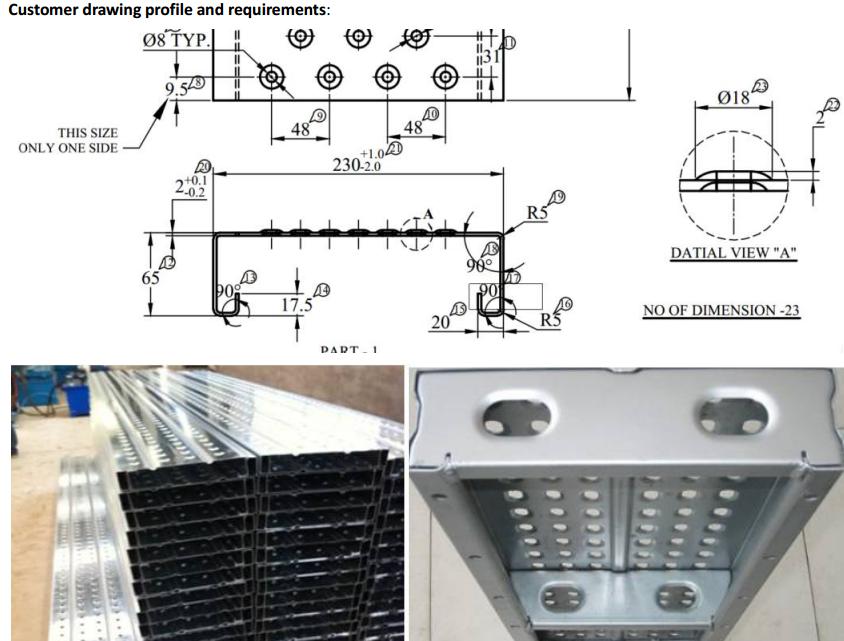 For the scaffolding roll forming machine design, we use the following parameters: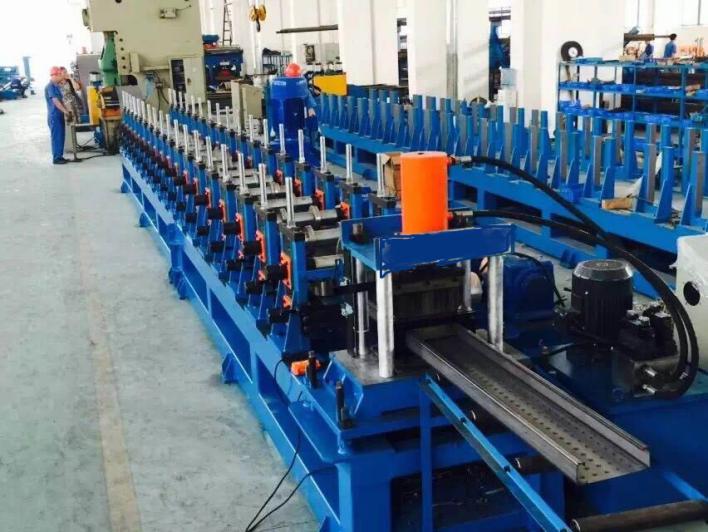 Scaffolding roll forming machine parameters:
Machine working process:
Decoiler leveling servo coil feeding punching system roll forming machine sizing and shearing
System runout table



Main roll forming machine
1. Roller station: 18
2. Machine frame: Independ stand
3. Support the Max coil width: 380mm
4. Machine frame material: HT200 tempering
5. Lelveing roller: 70mm, material is 40Cr quencing.
6. Transimission: gearbox
8. Main machine power: 15kw ZQ500 reduction box and velocity ration is 31.5
10. Shaft diameter: 80mm, made by 40Cr quencing at 56 to 58 degree.
11. Roller material: GCr12, quenching to the whole and make the hardness to HRC56-62º
12. Motor explosive-proof grade: ExdIICT4
13. Motor protection grade: IP542


For this machine, if you want to know more information, please contact us at any time.