Garage door tracks rolling forming machine is designed to make the garage door tracks for house in batch and guide the rollers, which facilitate smooth travel of the garage door. Garage door tracks come galvanized for protection against rust and corrosion. Earlier tracks had raw steel simply covered with black paint. Vertical track lengths range most commonly from six feet four inches up through 14 feet and four inches, and mostly in 12 inch graduations. Take the following garage door track for example to show you how the machine is designed: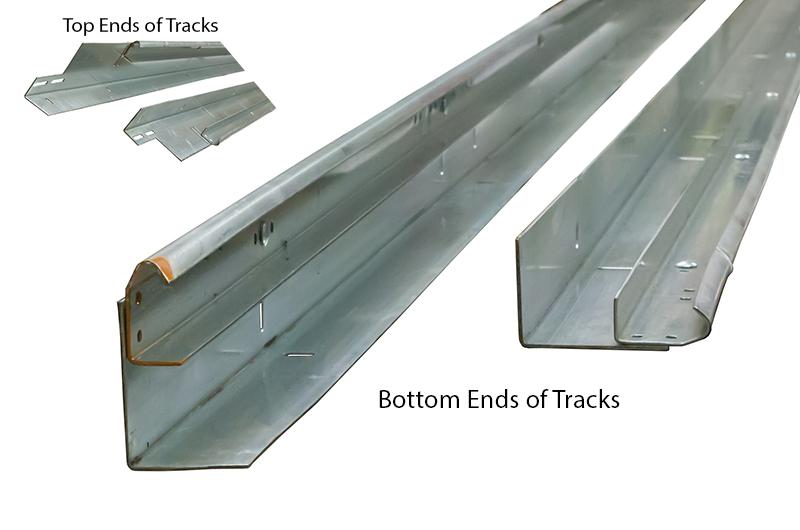 As to Garage door tracks guide hardware how to be used in our daliy life: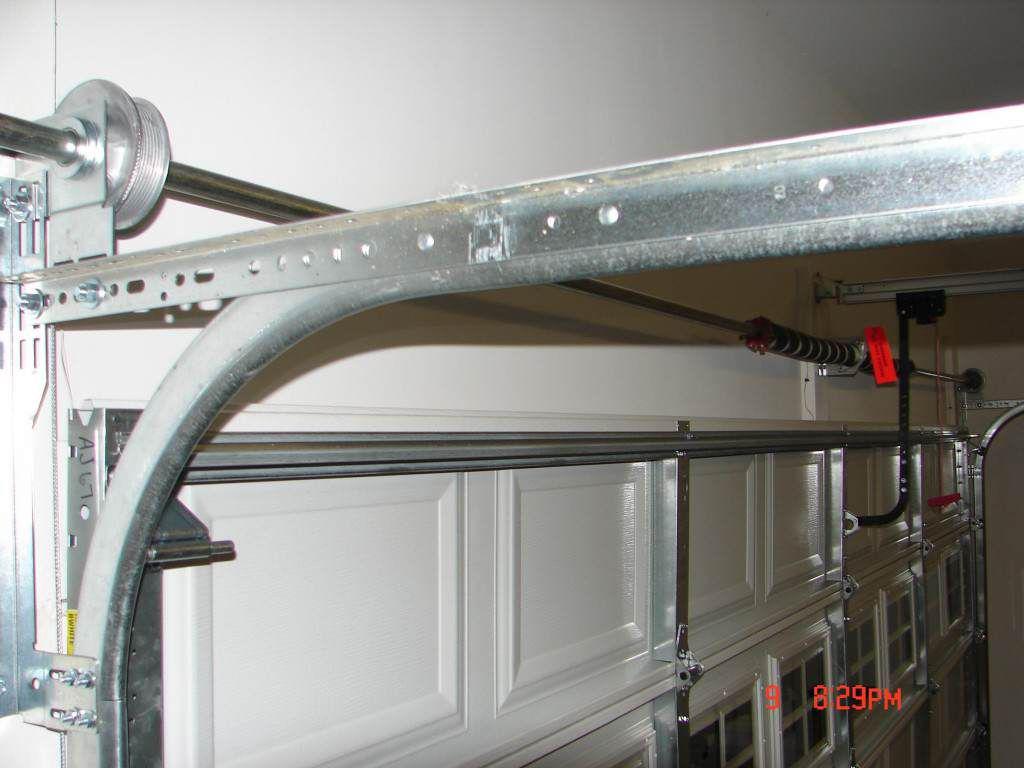 Garage door tracks guide hardware rolling machine: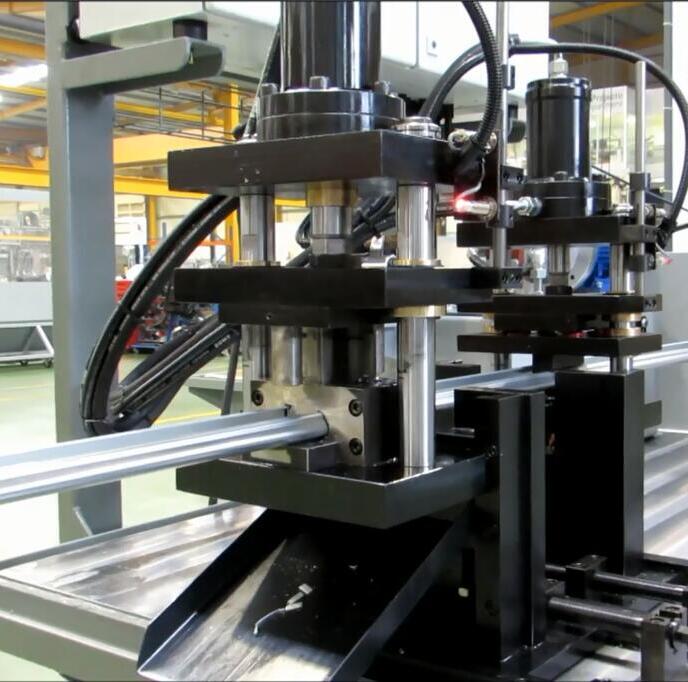 Garage door tracks guide hardware rolling machine parameters for your reference:
| | | | |
| --- | --- | --- | --- |
| No. | Name | Unit | Qty |
| 1 | Manual decoiler | set | 1 |
| 2 | Main forming machine | set | 1 |
| 3 | PLC control system | set | 1 |
| 4 | Hydraulic pump station | set | 1 |
| 5 | Post cut | set | 1 |
| 6 | Electric motor | set | 1 |
| 7 | Output table | set | 1 |
Garage door tracks guide hardware rolling machine:
1.Rollers: design by senior engineers with Auto-cad software, manufactured with GCRmov grade steel by CNC machine tools and coated with hard chrome
2.Shaft:70mm manufactured with 45# high grade steel by CNC machine tools
3.Supporting frame: steel wallboard to guide the forming station bearing basement
4.The finished products will change if using different material and thickness
5.Driving of machine : by gear or gearbox
The following picture is about the leveling beach of the Garage door tracks guide machine: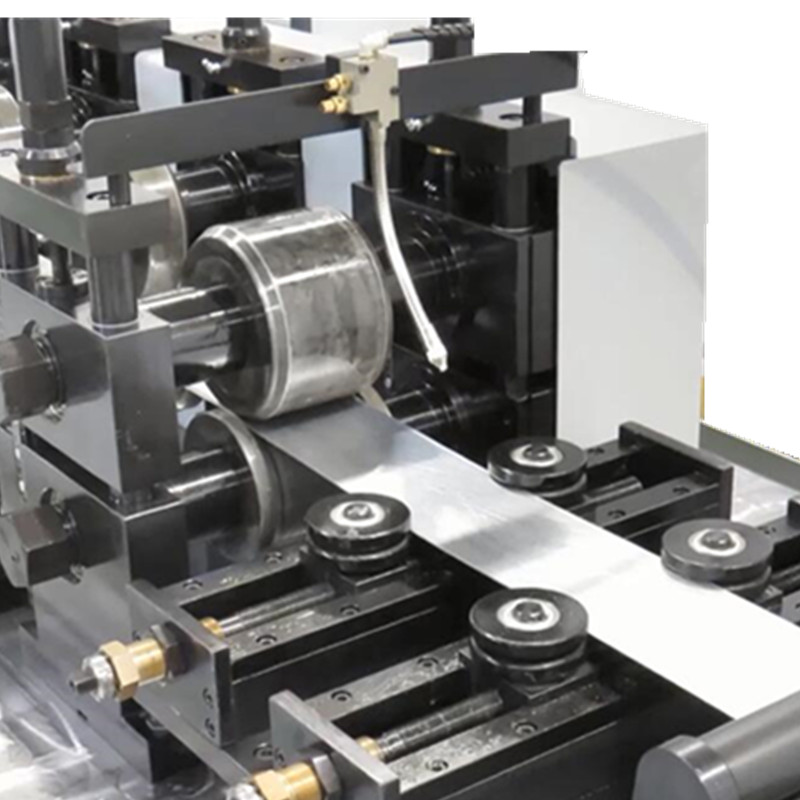 The machine can help you add oil when the coil passes the leveling beach to make sure the surface of the coil is smooth and beautiful.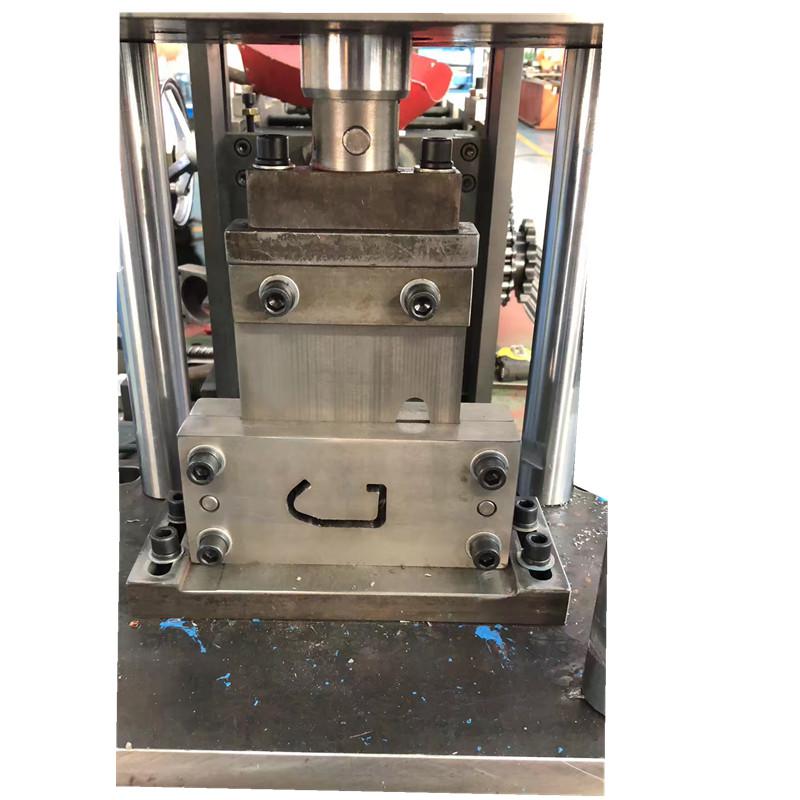 As to the shearing part, it takes the hydraulic shearing to make sure the cutting edge is neat and clean.
Garage door tracks rolling forming machine, if you need to know more information about this, please let me know.
Related articles about the Garage door tracks rolling forming machine:
Garage Door Track Repair and Replacement
Garage door track repair or replacement becomes necessary most commonly because of malfunction on another door part. The list leads off with this type, and proceeds from there:
Broken cable and/or cable drum connection. When this happens, and one attempts to close the door, the door will bend sideways and bend the track.
Roller displacement may crop up as a clue pointing to tracks. This results from a lack of lubrication on roller stems. Failure to lubricate these rollers leads to inflexibility, and a bending of the lower portion of horizontal track, with a repair shortly to follow (Many still wonder why the track rollers keep popping out).
Lock strikers can cause significant scraping on the vertical track, and eventually can lead to a split in the track.
"Frozen" or defaced rollers.
Decayed jamb or footings.
Road salt and the rust which follows (especially in the Midwest or North), or other corrosive industrial chemicals present leads to compromise of the galvanization on the track, and a needed replacement.
Natural deterioration results from varied sources based on geographic location. Coastal areas, for example, see more corrosion from a breezy maritime environment.
When need for final quotation, please contact us at any time.