Slotted deep unistrut is also called, galvanized strut channel, HDG type strut channel, stainless steel strut channel, power coated strut channel, fiberglass type strut channel. There are many sizes like 41x21, 41x81 and others. 41x41 slotted deep unistrut is just one of them, which is frequnecy used with 41x21 for sloar power energy supporting system.
For the 41x41 slotted deep unistrut roll forming machine is desiged according to the customer drawing with specail punching holes. Same as other roll forming machines, it can do the forming fully automatically and you can cut to any length.
Here are some drawing profiles for your reference: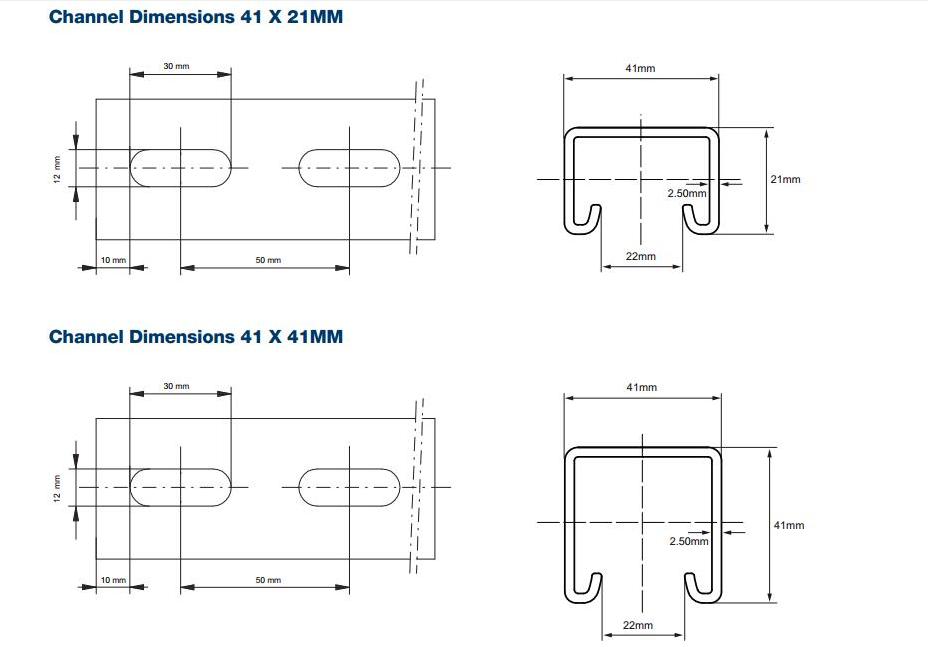 As normally speaking, the matarial of making 41x41 slotted deep unistrut thickness is around 2.5 to 3.0mm, so we use the gearbox as transmission method to make sure the machine working at high speed. Meanwhile it can do the rolling forming steady without scratching the surface of the material.
Here is some 41x41 slotted deep unistrut roll forming machine parameters:
4. Main forming machine :

1) Forming steps: 16 steps
2) Outer diameter: 60mm
3) Machine frame (type): memorial arch frame, Thickness of memorial arch frame: 30mm
4) Roller information:
A. Raw material: GCr12MoV0
B. Quenched degree: 58-60°C
5) Shaft material: 40cr quencing.
6) Main motor power: 15kw, Reducer ratio: 1:14,
Reducer Type: Hardened reducer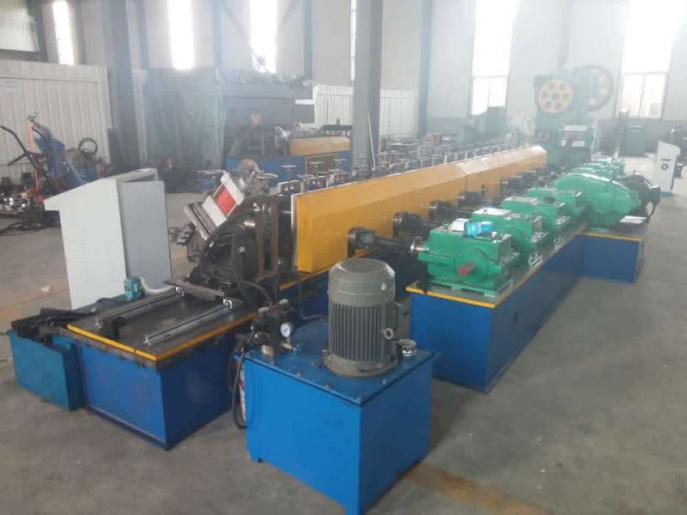 5. Siemens control system with English
1). PLC brand: Siemens
2). Transducer brand: Siemens
3). Automatic length and quantity measurement
4). Stop control switch, to ensure the safety of production
5). Control station: Used to control product length and quantity, automatically cutting to length and stop when required quantity is achieved.
6). Error for length needs to be easy to adjust.

If you are interested in this, please let me know and then we can send more material like video and pictures for your refernece.