Slitting machine application
The slitting machine line is used to cut the steel sheet into different width steel strips, so that the steel strips can be used as the material of many products, for example, the suspended ceiling material CU channel,the Omega furring channel, the L angle corner bead, the drywall channel C stud and U track and so on.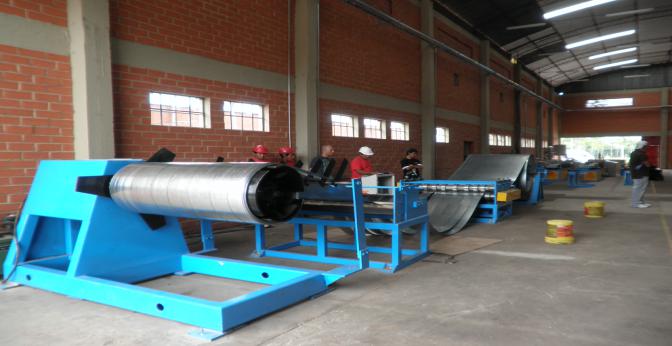 Slitting machine Production process
The slitting machine line is made up from varieties of the machine parts, such as: the uncoiler, the guiding device, slitting device, cutting device, length measure device, extension device, recoiler, coil car, hydraulic station, PLC controlling system, and so on. Each of the part has its function. Below is the process flow of the slitting machine line.



Below is the 1250 mm slitting machine line steel coil specification :
The processing material: PPGI,PPGL,GI,GL,and other materials.
The sheet thickness is: 0.3--1.0mm
The material hardness is: 195 mpa---350 mpa
The material width: 900—1250mm
The max out diameter is 1200mm , the inner diameter diameter is: 508mm
The coil weight is 5 Ton
Below is the slitting machine line specification :
Slitting device specifications Slitting speed: 0-25mm/min
Driving motor: 15 Kw
Slitting shaft diameter Ф100mm
Shearing blade 9 pieces
Max slitting pieces 10 pieces
Min slitting width 80mm
Shearing blade material: 12CrMoV
Pinching roller: 2 couples
Cutting thickness 0.3—1.0mm
Cutting length 500-4000mm
Cutting width: 900-1250mm
Cutting speed: 4-15m/min
Recoiler specifications: Max coil weight: 5 T
Inner diameter: 508/610mm
Max out diameter: 1250mm
Recoiler motor: 7.5Kw
Hydraulic station power: 3Kw
Recoiler speed: 0-25m/min
Voltage 220v/60hz/3ph(or as required)
1250 mm slitting machine line steel strips cutting strips line decoiler system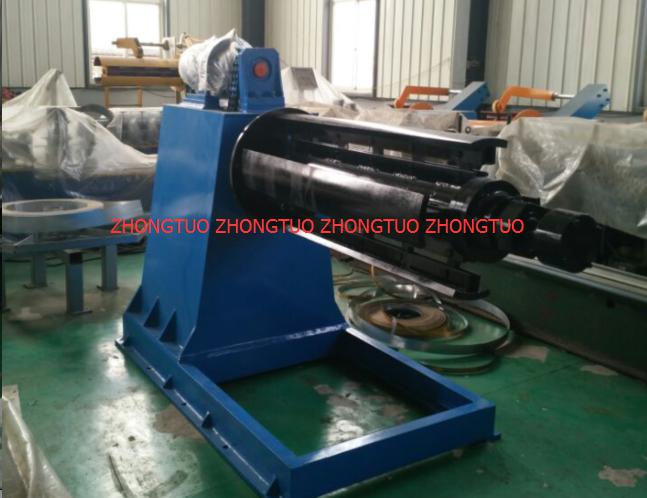 1250 mm slitting machine line steel strips cutting strips line cutting system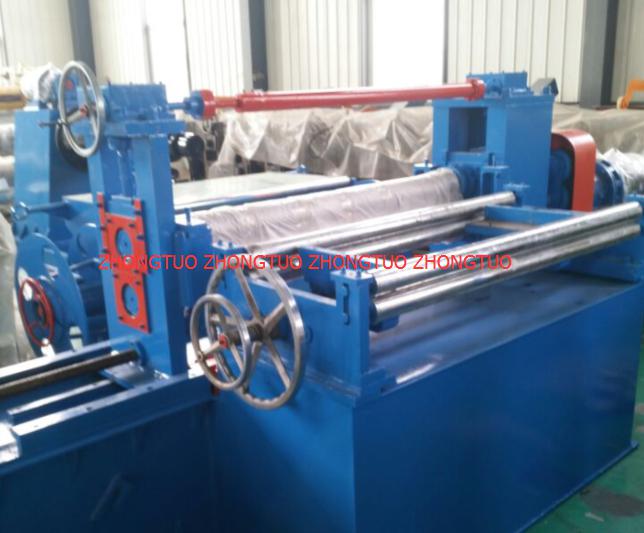 1250 mm slitting machine line steel strips cutting strips line feeding leveling system