Simulation brick pattern metal embossing production line can help you do the embossing on metal, aluminum and other material like brick made the wall. The embossed metal sheet could be used on the wall Furnishings or buliding decoration. Here are some similar pictures for your reference:




There are more patterns I can not list all of them here, if you need to know, please contact us at any time.
For the metal embossed machine to produce those embossed sheet, here are some main elements and parameters for your reference:
(1)5T hydraulic Decoiler
Max. Load Capacity: 5T
Max. Coil width: 1000mm
Coil Internal Diameter: 500mm
400NM magnetic with 1:6 reducer tension control the release
wedge Segments To hydraulic Expansion
spindle expansion :475-515mm With coil location manual control device
Note: Here you also can choose the manual decoiler, price is be more lower but you have to load the coil yourself by forklift. And the machine working speed and effency will be quite lower too.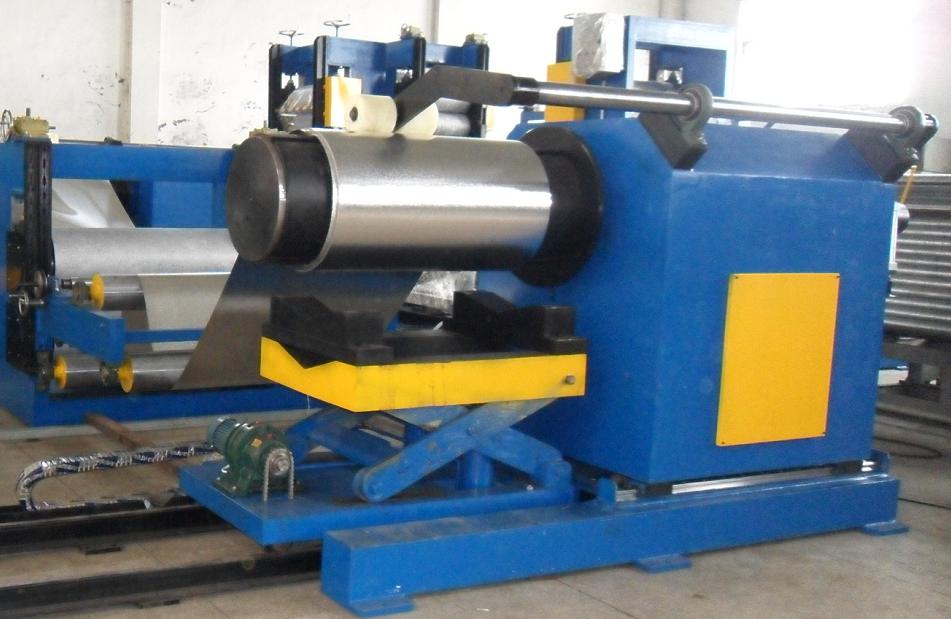 (2) Embossing machine (1 sets)
Embossing roller: ø440*1150;
Material of embossing roller:60CrMnMo
Pattern laser engraving as customer's sample;
Hardness of embossing roller surface: HRC 58~62
Depth of hardness surface:5-10mm
Bearing: Torrington spherical roller bearings ,TWB 3003136 ;
Embossing thickness adjusted through the dial.
Bearing box: 400*400*160mm .
Driving: 11kw AC motor,reducer:BWED53-17*11-11KW 4P
Speed : 1-10m/min
Pressure mode: hydraulic system, ø150 oil cylinder 2pcs
Closed shields, safety devices. Emergency stop switch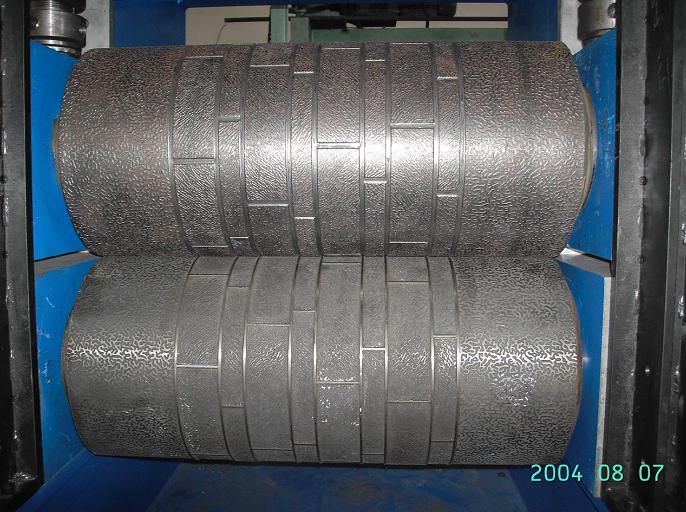 Here is the metal embossing machine working video for your reference: