Fast sizes changing Cee & Zee Purlin Combined Forming Machine allows you to make the production of Cee puline, Zee purline by one machine. The machine can change sizes within 1 or 2 minutes controlled by PLC. Diffeernt with the tranditional C Z purline machine, it features of fast size changing.
Here are some drawing profiles for your reference: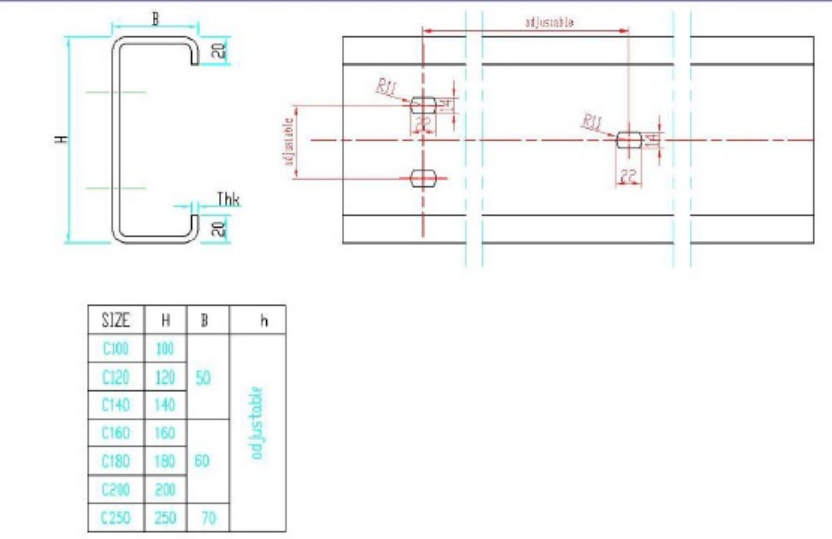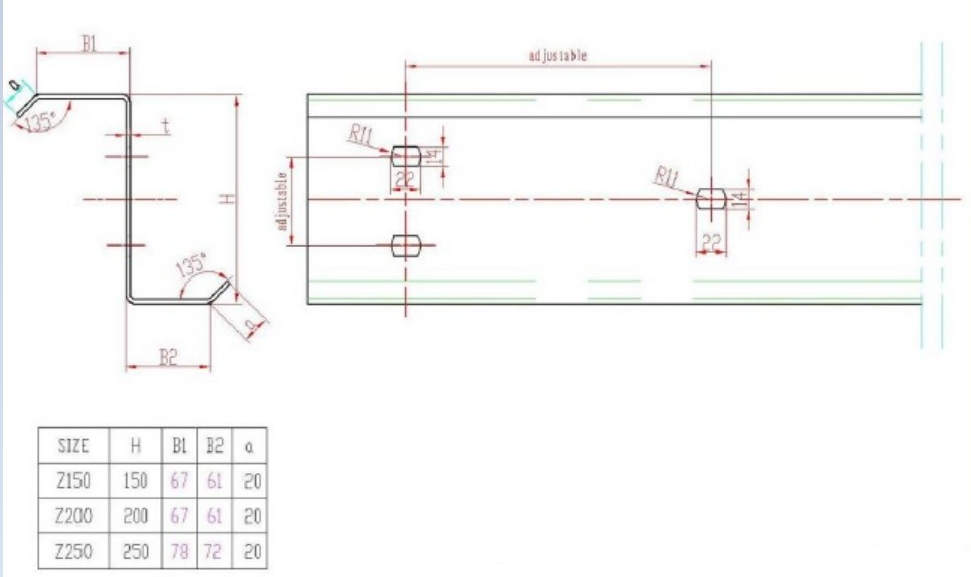 Main Contrast Characteristics of our C&Z Machines and normal one in the market:
1)Different designs of Cee and Zed purlin combined forming machine are all used to produce Cee and Zed purlins but when using and working efficiency are different.
2)Forming speed are different between standard style, new but common style and quickly style machine. 3 factors determine speed of machine running:
1.Raw material thickness---the thicker,the slower;
2.Holes distance-----the denser,the slower;
3.Products length---the shorter, the slower;
3)Quickly style forming speed is 0-25m/min.
4)Quickly Cee &Zed machine need 2pcs 40inch container for shipping needed. It is much bigger than the normal ones in the market.
Here is the machine picture for your reference: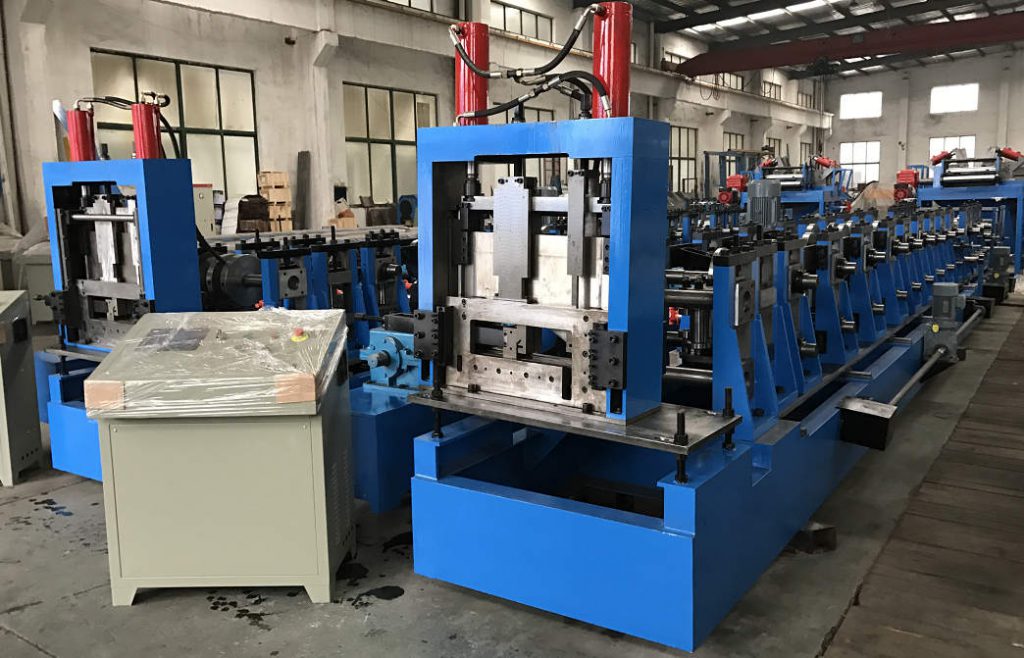 Some basic parameters for your refernce of Cee Zee purlline machine:
Quickly Cee & Zed Purlin Combined Forming Machine (Post-cutter)
Applicable Material
Thickness:1.5-3.5mm G345Mpa
Range of Purlin
Cee and Zed purlin
Height:80-300mm
Width:40-80mm
Lip:10-20mm
Forming station
17 stations
Forming Rollers
Cr12,heat treatment and hard chrome-plated ,HRC60-62
Recommend:CR12 material for Rollers
Main shaft material
Upper and lower line :Gcr15, heat treatment HRC46-50, Φ80mm
Recommend: Gcr15 material for shaft,Φ90-100mm
Leveling roller
7 rollers
Pinching device
2 Steps of pinching
Punching hole
Punching before forming ,individual from main forming machine
Cutting sheet
Cutting after forming, tracking cutter
Forming speed
0-25m/min
Producing speed
0-18m/min
Main motor power
22.0 KW, Chinese famous brand
Transmission system
Gear box with universal joint shaft coupling
Frame structure
Opened style individual
Control system
PLC Siemens brand
Dimension(L×W×H)
Approx.11000×2300×1600 mm
Weight
Approx.16,000kg
Here is the machine working video for your refernce: