Rolling shutter door is quite popular in Europen at the beginning, but now it is quite popular all over the world. In many European countries, such as Germany, Italy, France and Spain, roll shutters are a standard feature on homes and businesses. For the rolling shutter door, the shutter door channel or shutter track also called shutter door tube is the necessary part when using.
Normally speaking, the material thickness is around 0.8 to 1.2mm. And the input coil width is around 180 to 220mm. According to different shutter slat there are different U channels. Here is one example for your reference: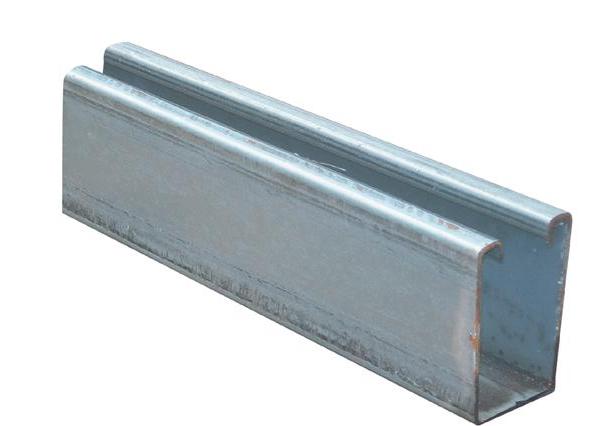 For making this type U channel, we will use the following design of machine: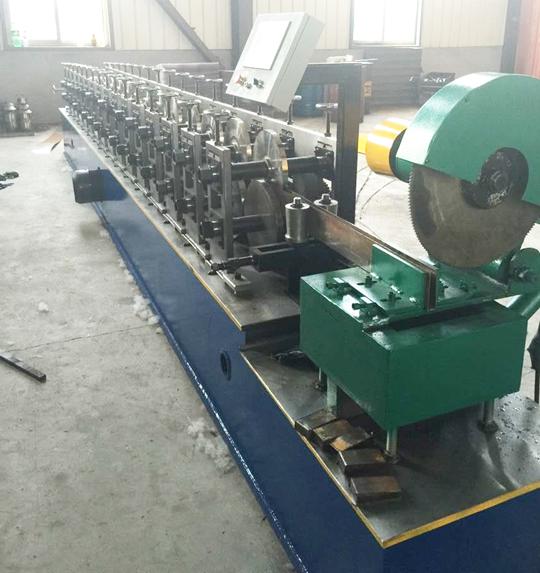 U Channel roll forming machin components
The Sliding Door profile Roll-forming lines are custom built for each application with many options for your exact needs. Mainly the Sliding Door profile Roll-forming line is consisted of de-coiler, main roll-forming machine, straightening part, tracing cutter, run-out table, electrical system, etc. 
Main parameters of the U channel shutter door machine:
a. Number of forming steps: 16 stations
b. Shaft material: 45# steel with quenched treatment, precision machined,
The diameter: ¢50mm
c. Roller material: Cr15Mov with quenched treatment
d.Transport: by gear
e. Forming speed: 8-10m/min
f.Motor:5.5kw
g.Voltage:380v, 50Hz, 3 phases
h.Structure: independent stand
For the shearing system:
The material of blade: Cr12Mov,
HardeningHRC 58-62℃
Length Tolerance:3m±1.0mm (you can choose this part with fly saw cutting or Hydraulic cutting)
If you want to know more information about the shutter door slat, please refere to this article. And for this machine, if you have any problem, please contact us at any time.