Checker plate embossing machine is mainly for producing anti-skidding checkered steel plates, aluminum plates or foils ,and can be also used for leather, clothing, sponge embossing. The flower pattern can be based on customer's requirement. The metal plate thickness varies according to application.
Take some finished products of embossing machine for reference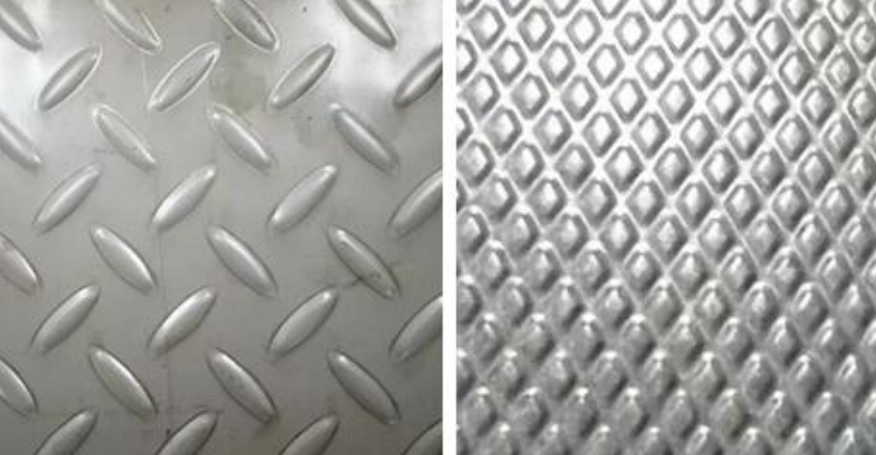 Parameters of checker plate embossing machine
1. Embossed roller: 2pcs, Ø400*1350mm.
1.Material: 9Cr2Mov, solid forging
2. Hardness: tempering and intermediate-frequency quenching, roller surface hardness HRC63-64.
3. Surface with hard chrome coating.
4.Embossing style: tear drop and cross pattern (according to customor's sample photo)
5.Steel plate: 4-6 mm x 1650mm.
Drive part
1. Motor: 30 KW Siemens Beide motor
2. Cycloidal speed reducer: BBWD7-87-22KW-4P.
3. Drive the double embossed rollers by connecting the double rollers to distribution gearbox by coupling joints.
4. Embossing speed: 0-6m/min speed adjustable
Electric control: Fulling AC frequency driver
Press-down: by screw rod driven by worm speed-reducing motor WPWKO 100


This high-quality color metal embossed plate has the characteristics of thermal insulation, waterproof and flame retardant, light and shockproof, convenient construction, noise reduction, green environmental protection, beautiful and durable. At the same time, due to its plate assembly method is simple and practical, and is not limited by the seasonal environment. Therefore, it is safe and convenient to install and use, and it is suitable for all seasons. This innovative metal embossed plate highlights its advantages.
Main photos of embossing machine:
A video of checked plate embossing machine for your check