ZHONGTUO factory engineers visit the customers 's workshop to check the light keel machines working condition
Yesterday ZHONGTUO factory the engineer and the salesmen together they went to the customers' workshop to visit the customer, mainly to check the machine working condition, and to offer some after sales service for the customers. One of the customer is mainly make the suspended ceiling channel products, especially the C stud 60*27, the U track 27*28. And the L angle forming production workshop, and the T grid forming production workshop.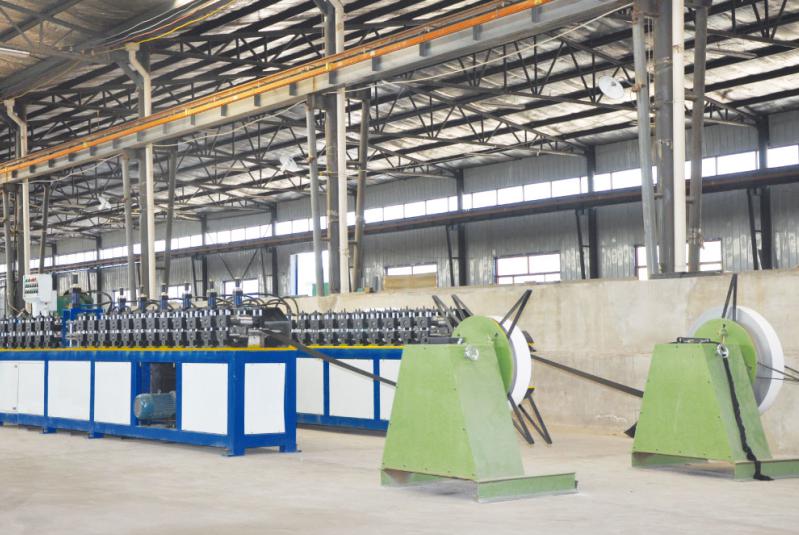 This factory own about 50-60 forming machine lines , for example the half automatic T grid forming machine line, the full automatic T grid forming machine line, the L angle forming machine line and some other special channel for the forming machine line.
The sizes of the products are mainly as below: furring channel 22*38mm, CW50,CW75,Double furring 38*20m, carrying channel 50mm, wall angle 25*25,main track UW 50mm, metal track UW 75mm, double furring channel 47*19mm, carrying channel 38*22mm, CW60, wall angle with holes , T grid 38*24mm, T grid 32*24mm, T grid 26*24mm
This factory they have about 50-60 production lines keep running to finish their big orders from China and abroad. And also they have large products in stock.please see below pictures: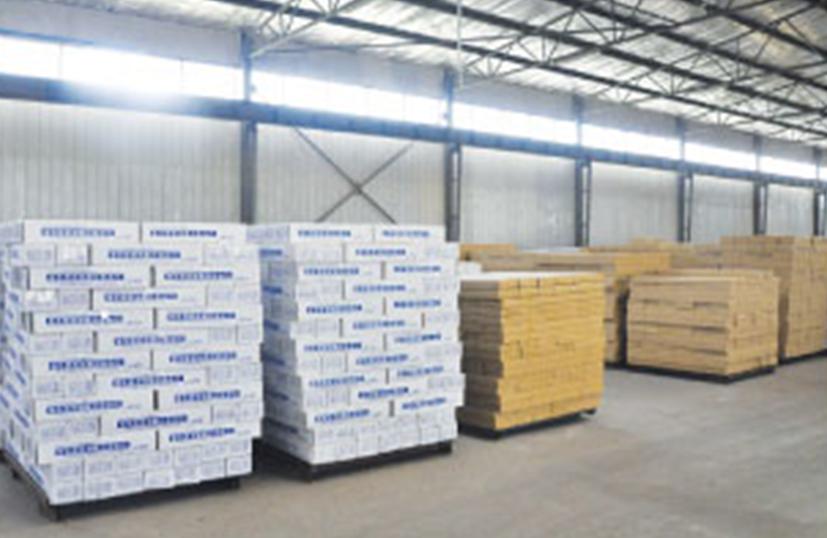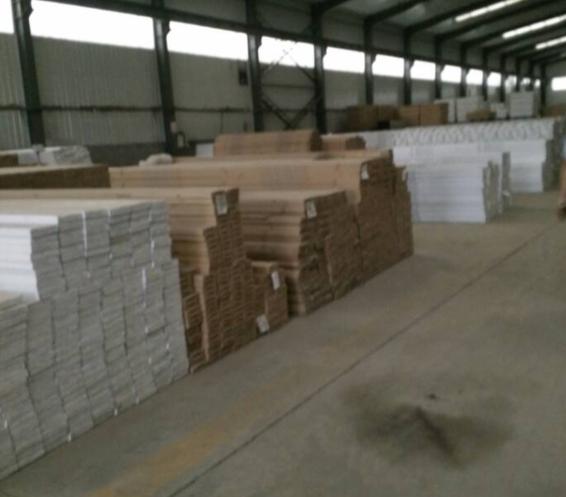 Our engineer and sales, we are working to know the machines working condition and offer some machines maintain suggestions to them.with the machine running well and offer big quantity of production, we are sure to offer good machines to many other customer from China or abroad.
With time growing, and our factory insist on improving the machines technology, we recently produce the 2 in 1 production line, which is very popular. Because the 2 in 1 production machine line can run both sides of the machines at same time, so that to achieve large quantity. And this 2 in 1 machine line save much of the space in the workshop, besides, this 2 in 1 machine line is convenient to operate, 1-2 workers can operate this machine.
Please see below new designed and popular 2 in 2 machine: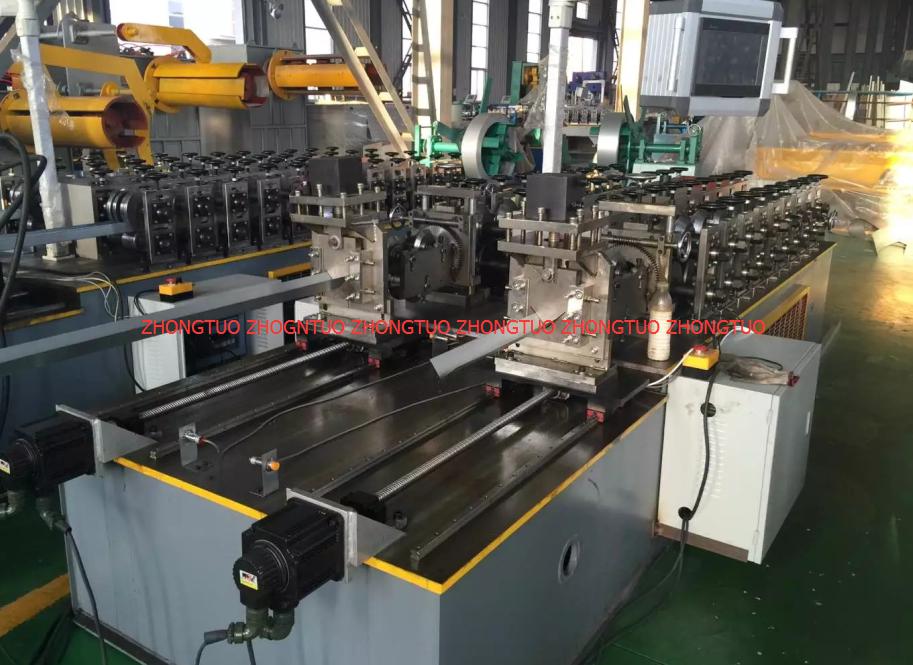 Also some special channel products machines are all working well.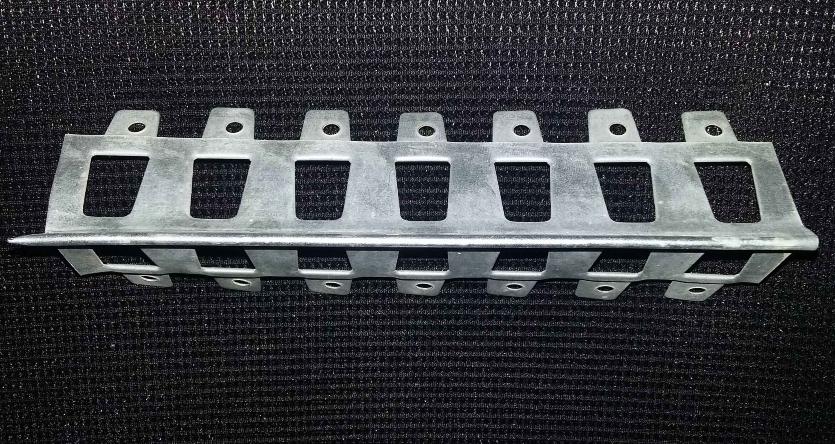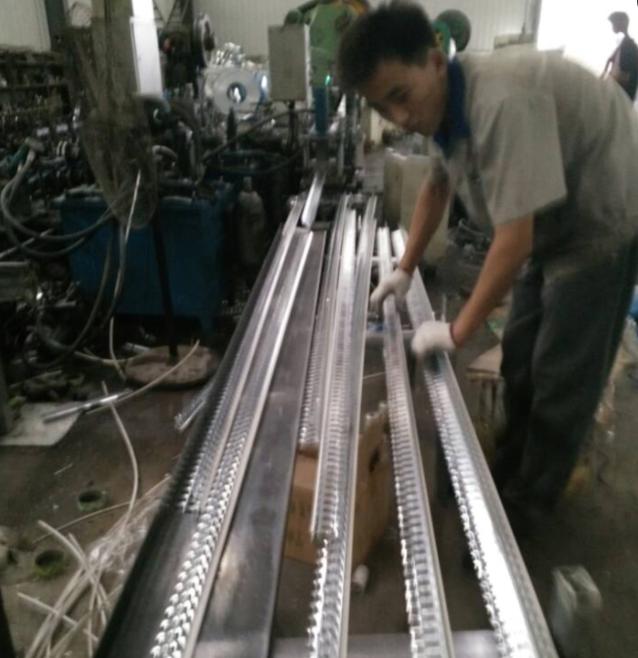 Our factory is professional make the light keel roll forming machine, we can design the machines as your required, can design the machine as single machine, combined machines, double production lines machines and so on. Most importantly, we make the machine rollers and other parts of the machines by ourselves, we do not order the parts from some small workshop. We have our own CNC rollers production equipment for the light keel machines.