Solar Energy Bracket is a special support for the design of the solar photovoltaic power generation system in order to display, install and fix the solar panel. General materials are aluminum, carbon steel and stainless steel. Based on the needs of the market, we designed Solar Energy Bracket Roll Forming Machine for making the production of solar energy supporter in batch and fully autoamtic.
As far as I know, in the market, there are two types: C shape and U shape with curving. Here are two pictures for your refernce:

Based on the need, we will design machine like this: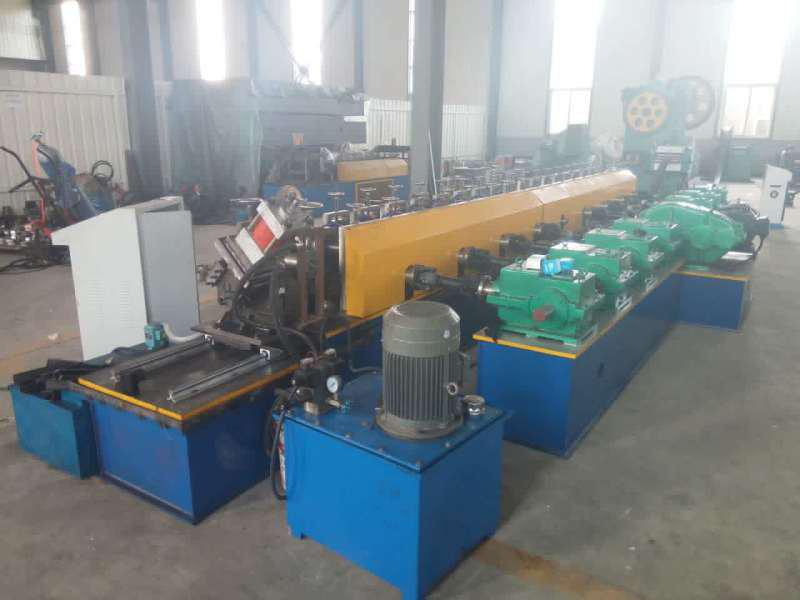 Here is some Solar Energy Bracket Machine Working Process:

For the machine elements:
1
Manual decoiler
1 Set
2
Leveling Machine
1 Set
3
Punching station
One for punching zigzag
One for punching holes
2 Set
4
Servo coil feeder
2 Set
5
Roll Forming
1 Set
6
Hydraulic Cutting
1 Set
7
PLC Control System
1 Set
8
Hydraulic Station
1 Set
9
Run-out Table-(Un-powered)
1 Set
For the Solar Energy Bracket Main Machine parameters:
1) Forming steps: 18 steps
2) Outer diameter: 70mm
3) Machine frame: memorial arch frame, Thickness of memorial arch frame: 30mm
4) Roller information:
A. Raw material: GCr12MoV
B. Quenched degree: 56-58°C
5) Shaft material: 45# steel with heat treats and hard chrome plated on the surface
6) Main motor power: 18.5kw, Reducer ratio: 1:14,
Reducer Type: Hardened reducer
7) With cooling device
Why choose ZT Solar Energy Bracket Machine:
1.High quality roller. This material is made by Gr12 quenching at 58 degree.
2.The shaft we use. It is totally solid, so you do not need to worry, when working; it has bending and effect the accuracy.
3.The gearbox we use.We use gear box as transmission method as your material thickness reached to 3mm. Firstly, it can make sure machine working speed at 16m/min. meanwhile it can make sure machine working long time. By chain, it will loose and break sometime later and by gear, it will work not steady as this.
4.We add water cooling down system to protect machine.
Here is machine working video for your refernce:
For this machine, if you have any problem, please contact us at any time.