Steel Fence comes in different styles and 3 colours, (black, grey and beige). In addition, Guard fence comes with various accessories such as automatic gates for drives, standard door/gates and lattice, as customization is not a problem for any design.
Steel Fencing System has the following features:
1. You can choose the Quality Tested and certified Galvanized
2. The colours to choose (black, grey and beige) and more you choose make according to customer requirements
3. 24 Guage fence and 18 guage posts, it is standardard and matched
4. Pre-painted, UV Coated, Hi Tensile Color Seal for long last and no fading. No rot, termites, expansion or contraction and rust free
Here are the drawing profile and finsihed product pictures for your reference: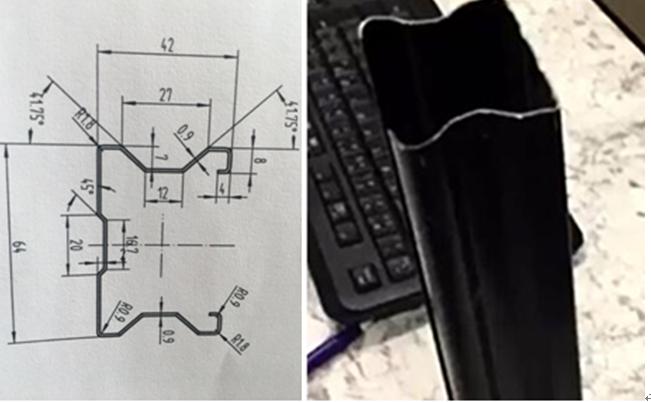 Where and How the steel fences are used?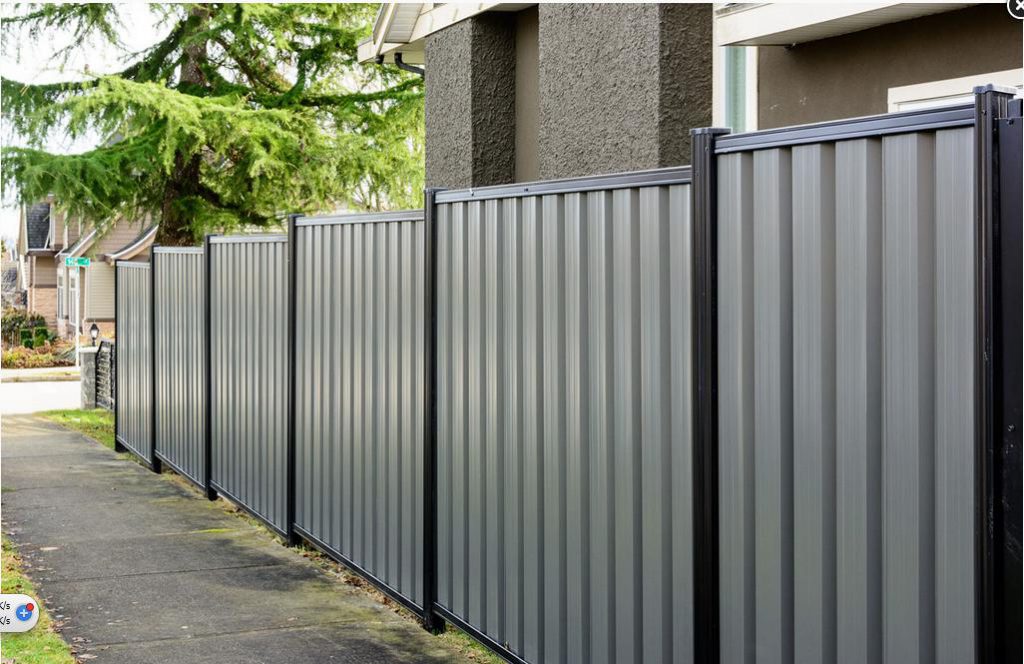 For the steel fence rolling forming machine design parameters for your reference:
Main Forming
machine

Punching mould

Gcr12 mov

Forming steps

14 steps(as we want to protect the surface painting, slowing roll forming to make sure shape perferct and wave angel beautiful.)

Shaft diameter

60mm

Design type

Pillar

Machine frame

Memorial arch

roller material

Gcr12  Quenching 58-60 °

shaft material

45# steel tempering

Work speed

25m/min

Transport

Gear box

Power of main machine

7.5kw

Cutter quantity

1 set

Working pressure

20MPA

Hydraulic shearing

Cutter blade material

Gcr12

Cutting tolerance

±1mm

Type of cutting and punching

Hydraulic

Advantage

To make sure shearing with beautiful edge.
Steel fence machine design parameters for your reference: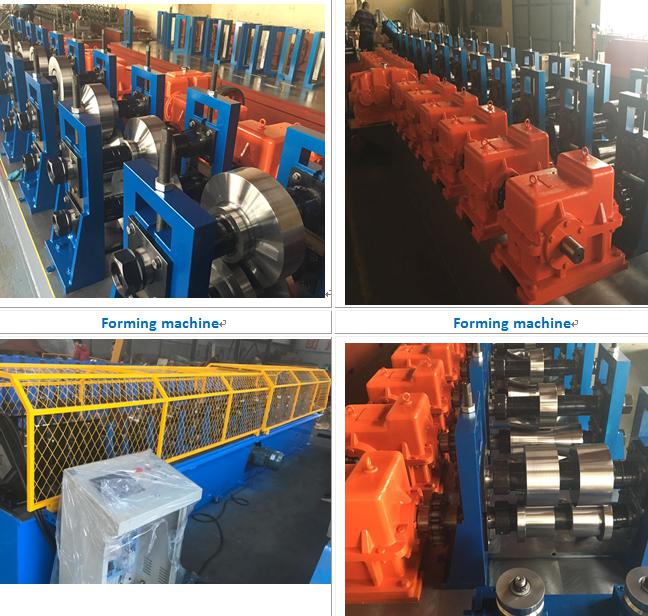 For this machine, if you want to know more information, how to use videos and others, please contact us at any time.