W-beam also called two wave guardrails, which is used for high way for protection. The highway guard rail is the main form of the semi steel bar, and it is a continuous structure with corrugated steel fence board and supported by the main column. Vehicle of the collision, due to the corrugated steel guardrail plate has good crashworthiness and energy absorption effect, which is not easy be crashed and the vehicle and a driver by personnel have very good protection effect.
Based on the highway W-beam needs, the guardrail roll forming machine was developed. By the machine, we can make the guardrail in batch fully automatically. Here is one drawing profile of W-beam for your reference:

Here is the W-beam roll forming machine picture for your reference:
Here are some machine elements and parameters for your reference: 1 set
Forming Section
main motor power: 45kw
Motor brand: Germany Semens
station: adopt guide pillar stations
Decelerating motor: 30KW, made in Shanghai or Changzhou
Transmission: by gear box: 200*500(outside is cast iron, surface needed polish and paint. Inside is 60# forge and press metal)
main shaft dia: ¢100mm material: 45﹟forge steel
roller material: GCR15 quenched 58°-62°, black oxide coating
roll station: 15 stations (include feeding two feeding stations)
roller thickness: 2.5-3mm
Timing by transducer: 5m--12m/min(not including punching)
Transducer: Panasonic made in Japan. 380V 50HZ
Color of machine: Blue and yellow
Quantity: 1
Sample photo for reference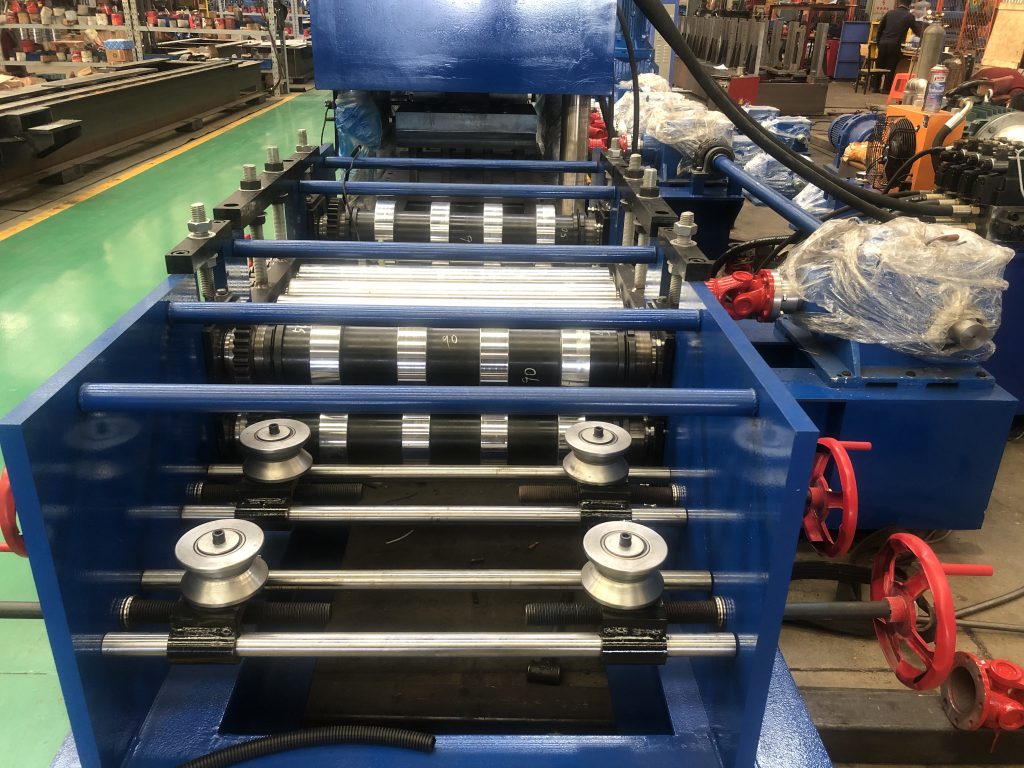 Post cutting system
profile transversal cutting device units allowing to cut the bent profile without damaging the metal coating and to assure a smooth cut: included;
feeding of the last cut profile from the equipment: automatic if the length of the last profile is not less than 1500 mm;
Cutting after forming: Cut the sheet after roll forming to required length
Uses three hydraulic cylinders for operation shall include a flow regulator to achieve a uniform lowering knife.
Material of blade:Cr12, 58-62 HRC hardness
Cutting power by hydraulic, 11KW
Working pressure: 30Mpa adjustable
Length measuring: Automatic encoder length measuring, brand: Omron
The cutting sequence is also contained and controlled by the same PLC program
Tolerance of length: +/- 1.5mm for each piece end product
Quantity: 1
Photo of cutting: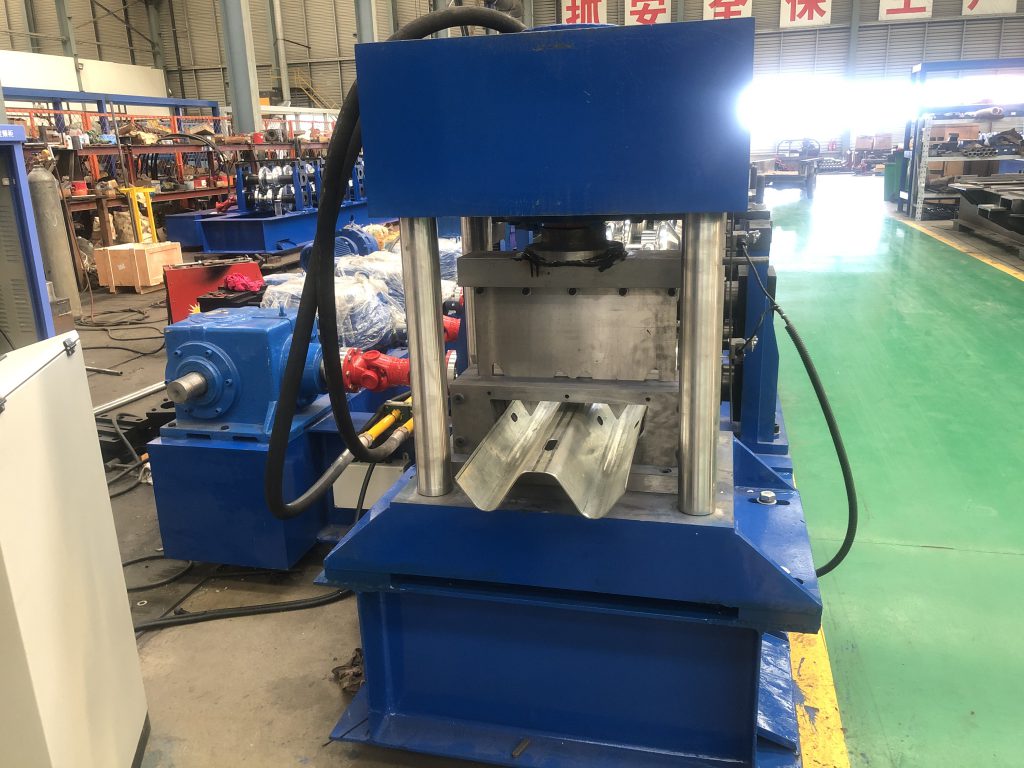 Please check the machine working proces from the video:

For this machine, if you want to know more information, please contact us at any time.