All kinds of decoiler
As a professional manufacture of making roll forming machines, we can provide you various kinds of roll forming machine. In addition, we also can provide you all kinds of decoiler.  Most cold roll forming machine need the decoiler to load the coil and uncoil it in a turntable way. I will introduce you some decoilers in the followings.
Manual decoiler
Feature: it is ecnomic and with low price. But it has no active rotation, passive stretching by roll forming machine. In addition, it has different max weight.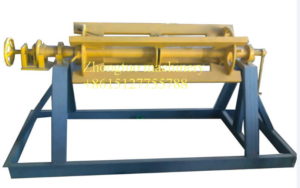 Hydraulic decoiler
Feature:it can automatically rotate forward and reverse. It can be automatically adjusted according to the inner diameter of steel coil. The supporting arm and pressure arm can fix the steel curling material to prevent it from loosening and falling. But it has high price and need more space.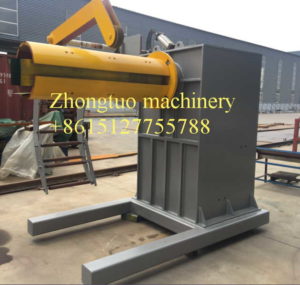 Motor decoiler
There is a motor active drive, forward rotation and reverse rotation by the motor drive, reduce the load of the machine on the unwinding machine when working with the machine.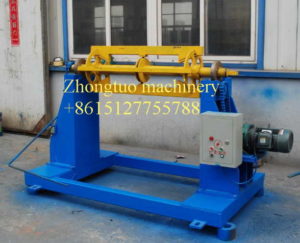 In order to make the life of the decoiler more durable, we need to carry out daily maintenance carefully. The steps are as follows:
1. Lubricate each oil cup lubrication and artificial lubrication point as required.
2. After the power is turned on, perform the upward and downward movements of the lower roller in both directions and the upper roller to check whether there is any abnormal jamming in each movement.
3, strictly according to the uncoiler coil processing procedures and operating methods to operate, in the upper roll up and down to the limit position, we must pay great attention to the safe operation of the equipment.
4. When the main drive is stopped, the upper roller can be lifted and lowered to reverse the tilting of the bearing and tilt the upper roller.
After the uncoiler has finished its work, it is necessary to clear the site after the completion of the work, and to maintain the equipment well and shut down the power in a timely manner.