The introduction and application of color steel tile press machine in Chinese market
    Color steel tile press as an indispensable professional production equipment in engineering construction environment.There is a set of lubrication system in the Color steel tile press.During the operation of the machine, it plays a role in lubricating all the bearings, the motion guides of the transmission gear mechanism and other parts.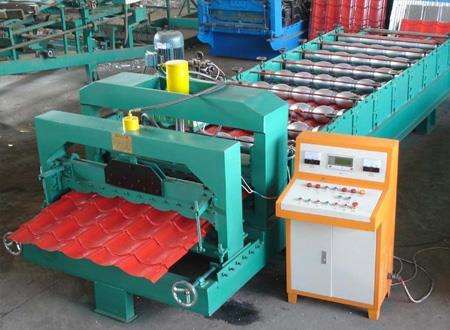 Based on the continuous improvement of the tile press, a new computer automatic tile press production line was newly introduced,Antique glazed tile production line,Floor load-bearing board production line,Composite board production line,Also produces isostatic tile machine for highway guardrail equipment.C, Z-type steel tile press automatic cutting punching,Reached the advanced level of the peer industry,The equipment sells well in all regions of the country.The overall appearance of the equipment is beautiful, the structure is reasonable, and the shape of the tile is beautiful, which has won the recognition of the market.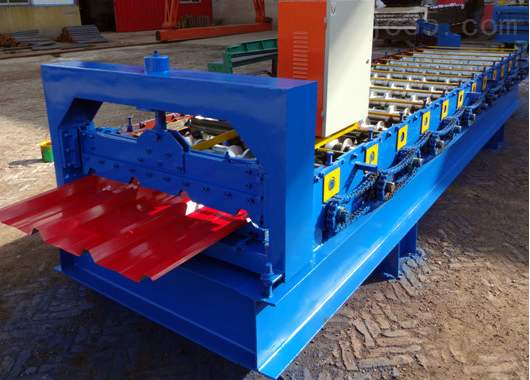 The Color steel tile press equipment used in the early Color steel tile industry in China was imported from Germany, Italy, France and other European countries.As early as 2006, a ceramic factory in Xiangtan, Hunan successfully developed the first domestic automatic tile press.Compared with imported products.C profile machine has more improvements in details,Suitable for China's national conditions.However, the basic principles and structure of domestic and imported tile pressing machines are generally the same.Its technical performance and indicators also reach the advanced level at home and abroad,In the later stage, special design and manufacturing can be carried out according to user requirements.At the same time, provide users with one-stop service of guidance, production, installation, commissioning and maintenance of color steel equipment.