Features of steel purlin
The steel purlin is processed by cold-rolling. The wall is thin and light in weight, with excellent cross-section performance and high strength. The material is Q195-345. The steel stringer is a secondary load-bearing member of the roof structure system that transfers the roof load to the steel frame. Our common steel purlins are classified into C purlin and Z purlin. What are their characteristics?
Features of c purlin
C purlin rolled by forming machine, the product surface is smooth, high dimensional accuracy, material Q195-345; Scope of application: C purlin is widely used in steel structure construction of purlins, wall beams, or can be combined into a lightweight truss, support Building components such as frames can be used for columns, beams and walls in mechanical light manufacturing; C purlin specifications: (100 × 50 × 20 × 2.5) - (300 × 75 × 20 × 3.0)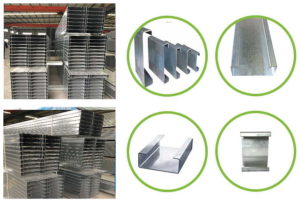 Features of z purlin
In addition to high strength and saving steel, Z purlin is especially convenient and quick to install. The material is Q195-345. Scope of application: Z purlin is mainly used for purlins of steel structure construction, especially suitable for large slope roof. The specification of the Z purlin: (100 × 50 × 20 × 2.5) - (300 × 75 × 20 × 3.0)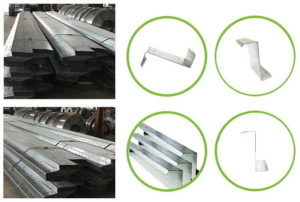 If you want to know more detail information about the c purlin machine and z purlin making machine, please feel free to contact with us.