PRE ENGINEERED BUILDING (PEB)
PRE ENGINEERED BUILDING (PEB)
Pre Engineered Building (PEB) is designed by JSEP a supplier and manufacturer using the best suited inventory of raw materials avaliable from all sources and manufacturing methods that can efficiently satisfy a wide range of structural and aesthetic design requirements under one roof.
Pre Engineered Building
The primary framing structure of a pre engineered building is an assembly of I-shaped members, often referred as I-beams. In pre engineered buildings, the I beams used are usually formed by welding together steel plates to form the I section. The I beams are then field-assembled (e.g. bolted connections) to form the entire frame of the pre engineered building. The taper framing members (varing in web depth) according to local loading effects are also manufacture JSEP under the guidance of skilled technical staff. Larger plate dimensions are used in areas of higher load effects.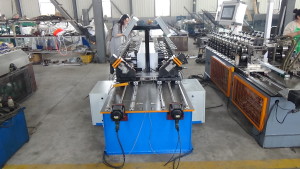 Structural Components
The primary framing also includes trusses, columns and beams, etc. The secondary structures like Z and C shaped members are manufactured out of cold rolled material to support the primary members. Secondary structural framing also refers to purlins, girts, eave struts, wind bracing, flange bracing, base angles, clips and other miscellaneous structural parts.
The pre engineered buildings can be adapted to suit a wide variety of structural applications, the greatest economy will be realized when utilizing standard details.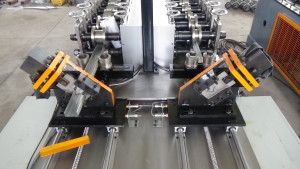 Pre Engineering Building Advantages
Lesser time involved in project completion
Single source responsibility
Scope of wide clear spans
Saves construction cost and time
Faster delivery and installation
Provide aesthetic look
Low maintenance