Quick adjustment CZ steel profile roll forming machine
The C & Z steel profile formed by this CZ steel profile roll forming machine have outstanding anti-bending property and are easy to install. They are widely used as the supporter wall in factory, warehouse. In addition, multiple profiles can be produced through quick adjustment. In the followings, i will show you more detail information about the machine.
Drawing profile of CZ purlins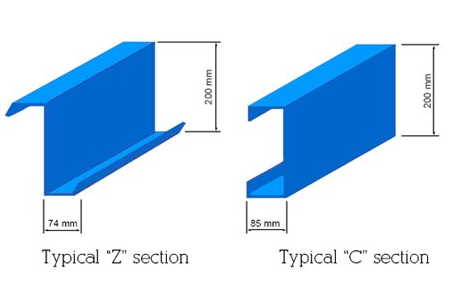 Parameters of CZ steel profile roll forming machine
Forming steps:19 rollers
Shaft diameter:90 mm
Design type:Middle plate welded
Machine frame:400# H steel welded
roller material:GCr12 steel
shaft material:40CR
Work speed:15 m/min
Transport:By chain
Power of main machine:18.5 kw
Type of cutting:Hydraulic
Cutting tolerance:±1mm
Cutter:Gcr12
Cutter quantity:1 set
Working pressure:20MPA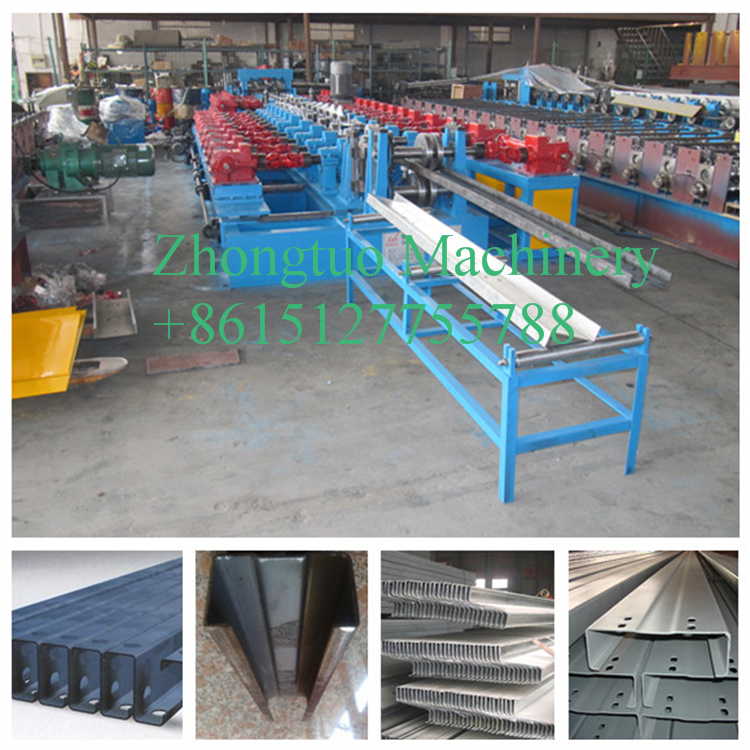 Features of c purlin
C section purlins have equal extensions on their sides, meaning they can be used in single spans. They are freestanding and stable, allowing them to be handled with ease whilst being stable in holding the structure. They can also be easily adapted for use in different sized buildings.
Features of z purlin
Purlins are horizontal beams that allow you to safely attach roof sheets to the building. They sit between the sheet and the building, acting as a support for the sheet. This ensures that the roofing is firmly attached and safely in place.