CU track channel roll forming machine
C U track channel roll forming machine
The CU track channel roll forming machine and the L angle roll forming machine and the Omega channel roll forming machines are finished. The customer order 4 sets of the machines and machines are all with the high speed servo transmission.
Below are the pictures of the finished machines for the customer:
The 4 sets machines customer ordered is in December, and we finished the machine in early January on time. The customer required other special requirements for the machines as below:
1 Wire protection cover
2 Protection plastic plate
3 The grove adjusting with or without
4 The lubricating oil adding system on the machine raw material feeding mouth.
5 The logo punching system
And we finished above details as customers required.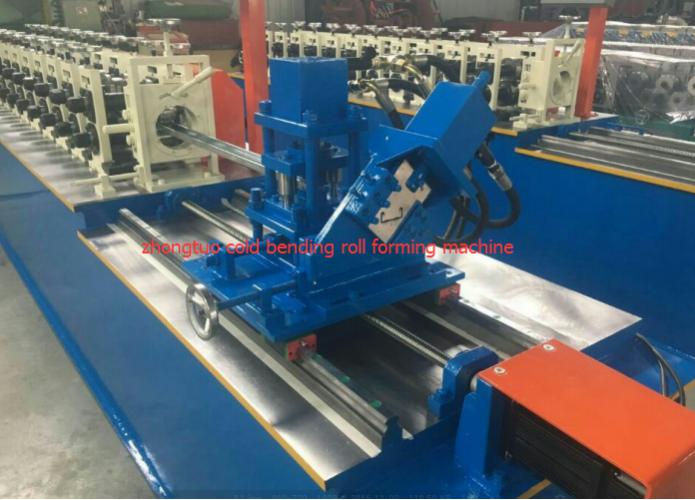 Customer will reach China next Friday to visit our factory to check the machines running again. We will take some new pictures and some machine running videos for you, kindly keep on reading our website, we will update new information.
Steel building is a metal structure fabricated with steel for the internal support and for exterior cladding, as opposed tosteel framed buildings which generally use other materials for floors, walls, and external envelope. Steel buildings are used for a variety of purposes including storage, work spaces and living accommodation. They are classified into specific types depending on how they are used.