Easily Operate Highway Guardrail Making Machine
To keep the driver safety, we need the highway guardrail making machine. We are specialized in making the highway machine. And our machines are easy to operate. We can make two waves, three waves for highway guardrail/fence application and two waves and three waves are made by one highway guardrail machine.  The following is about our easily operate highway guardrail making machine.
Production Standard: JT/T 281-2007, JT/T 457-2007
Raw material: Q235A galvanized steel sheet
Steel guardrails provide a visual and physical barrier between traffic and work areas. It is used for protection against accidents due to lift trucks or other mobile equipment in dock areas, aisles, around special equipment, or offices. Reduce costly damage to equipment and inventory. Modular system is easily expanded or moved as needed. For indoor or outdoor use.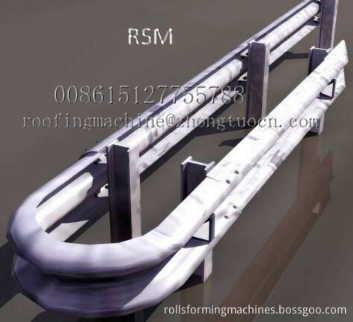 In the following part, I take a random two wave guardrail for example to show you how our guardrail is designed.  The following drawing profile is about the two wave guardrail: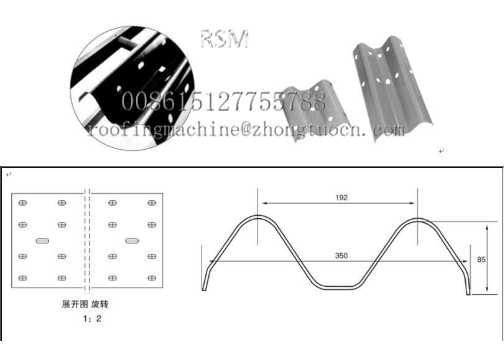 Based on the above drawing profile, we make guardrail making machine parameter like the following:
1. Suitable material: Q235A galvanized steel, width: 440mm, thickness 3.0mm
2. Forming speed: 10-12M/min
3. Forming roller station: 20 stands
4. Leveling roller station, 7 stands
5. Guiding and feeding roller, 4 stands
6. Roller material: Gcr 15 bearing steel after treatment, HRC58-60
7. Roller shaft material: No.45 high grade material after treatment
8. Roller shaft dimension: 100mm
9. Main motor power: 45 KW
10. Transmission: by gearbox
11. Leveling rollers motor power: 2.2KW
12. Hydraulic motor power: 11 kw, hydraulic pressure: 20 Mpa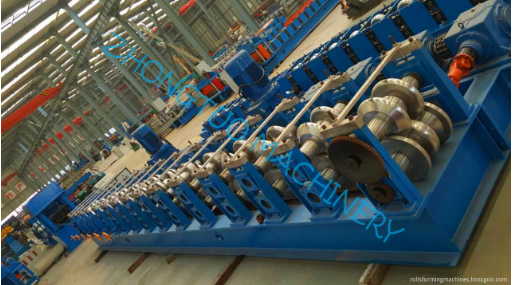 Best Machine can make the best finished product to protect road against impact:
Poorly designed machine makes lower quality finished products. The guardrail terminal ends will lead to penetration of errant verticals, which could be extremely dangerous. So for the machine design, we are quite seriously.