Guardrail roll forming machine
Guardrails roll forming machine is one of most popular roll forming machines, two wave or three wave guardrails are optional. Different countries have different standards of highway guardrails, we design the guardrail forming machine according to customer's profile drawing.
Two guardrails and three guardrails profiles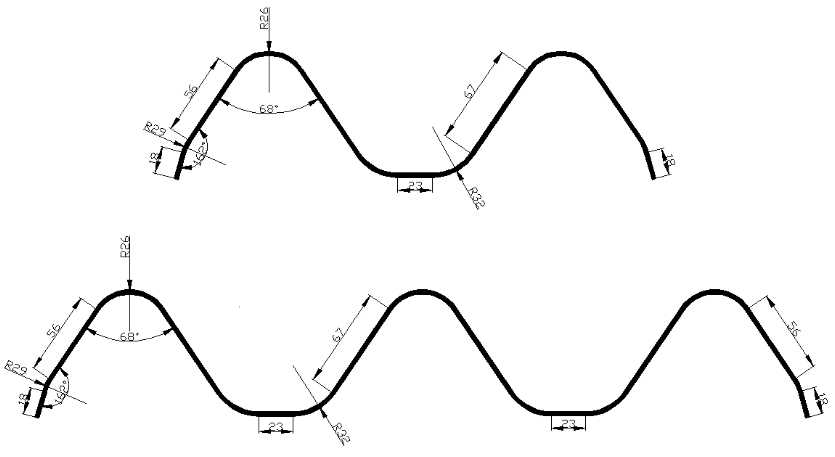 Features of guardrail:
The bending of the highway guardrail increases the aesthetics and increases the strength of the slab. Both are available. It is rolled by the forming machine. The surface is clean and undamaged, and the corrosion resistance is extremely strong. The surface treatment is mature; anti-corrosion, anti-aging and anti-corrosion The characteristics of drying, high and low temperature, the service life in outdoor environment can reach 10-25 years; The product structure is concise, beautiful and practical, easy to transport, install, good anti-theft performance, limited by actual terrain, for mountain, slope, multi-bend The zone has strong adaptability and moderate cost, which is suitable for large-scale adoption.
There are two types guardrails roll forming machine, they are two waves guardrail machine and three waves guardrail machine. I will show you some details about them in the followings.
Two waves guardrail roll forming machine
Steel coil strip material:
Material: Q235
Steel strip thickness: 2.5~4.5mm
Steel strip width: 480mm
Coils ID, OD, weight φ508~φ600, ≤φ1900, ≤10T
Finished 2-wave Guardrails:
Example: 310mm width, 85mm height, 4320mm +/-2mm length
Guardrail machine:
Production speed: ≤15m/min 2 or 3 pieces per 4320mm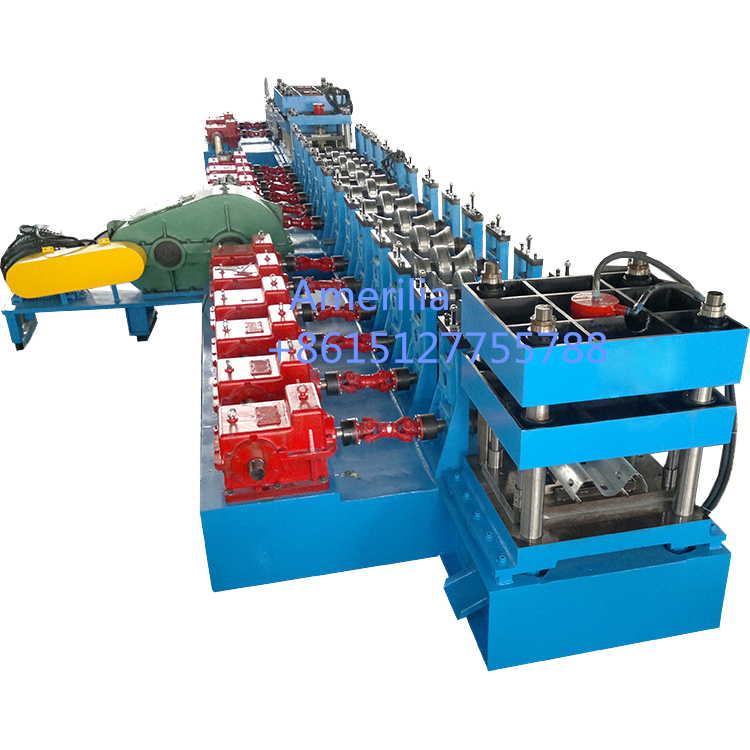 Three waves guardrail roll forming machine
Steel coil strip material:
Material: Q235 hot rolled
Steel strip thickness: 2.5~4.5mm
Steel strip width: 750mm
Coils ID, OD, weight φ508~φ600, ≤φ1900, ≤10T
Finished 3-wave Guardrails:
506mm width, 85mm height, 4320mm +/-2mm length
Guardrail machine:
Production speed:≤15m/min 2 or 3 pieces per 4320mm