High speed and high accurancy C bracing roll forming machine
High speed and high accurancy C bracing roll forming machine
C-sections have equal flanges and may be used in single spans and unlapped continuous spans in multi-bay buildings. Their freestanding stable shape allows easy handling and storage and is easily adapted for use in small and medium sized buildings as structural framework. There is a drawing profile of c bracing roll forming machine for your check.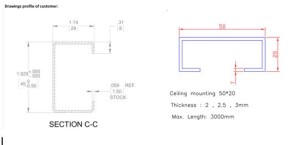 These are some drawing profiles and finished product pics: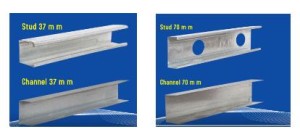 According to these requirements, we advise you a machine as following: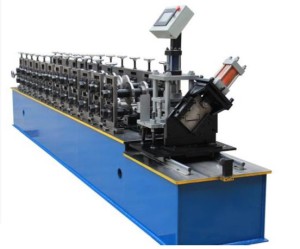 This machine, we use gear box as the transmission way. Gear box can increase production speed and accurancy.
We can reach 50meters per minite, if you need punch holes, then our production speed can reach to 30meters.
Here is a picture of gear box transmission way: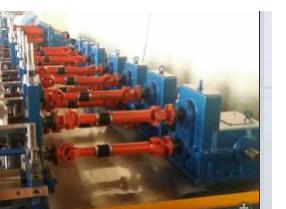 Main other parameters of c bracing roll forming machine:
2) Machine frame: memorial arch frame
3) roller material: GCr15MoV quenching treatment 58-60°
4) Steps of rollers:14 steps
5) Shaft material: 45# steel with tempering
6) Shaft diameter: 70mm
7) Working speed: 0-50m/min
The following is each part pictures for your reference.
Purlins are quite popular these days and are available in different shapes and sizes, most commonly use as C purlins and Z purlins.
Our Purlin forming machine, which can produce both C and Z in the same machine, only change one hour to change between C and Z.