Pallet Racking Roll Forming Machine
In the present market, most of rigid profiles for high storage units, supports and shelf bases for all types of successful warehousing systems are produced by pallet racking roll forming machine. Ideal for mixed storage with mhe and manual operations. Heavy duty shelving system is designed for storing medium and heavy goods. It is a safe and adaptable system and easy to adjust as per the changing requirements. Heavy-duty shelving can store a wide variety of items and provide direct access to all stored items. These systems are based on the "person-to-product" principle and products are deposited and retrieved manually from shelves. full automatic shelving panel machine with pre-punching, cutting and edge-bending. For pallet racking roll forming machine, we can provide you the integrated full line including NC feeder, power press, punching tools, flying cut-off and run-out table.
Pallet racking roll forming machine components:
This machine build up by de-coiling (mainly consists of uncoiler and its base), gearing rigging, roll stand and main machine, pressuring system, cutting equipment, hydraulic system, control system, and product supporter.
Pallet racking roll forming machine technology processing drawing:

About the pallet racking advantages,  i will show you some points in the followings.
1>The conventional pallet racking system is the best solution for warehouses that need to sore palletized products with a wide range of SKUs.
2>Each pallet and SKU can be accessed directly.
3>Easy to control stock
4>Adaptable to any volume, weight or size of merchandise.
There is a pictures about pallet racking roll forming machine for your reference: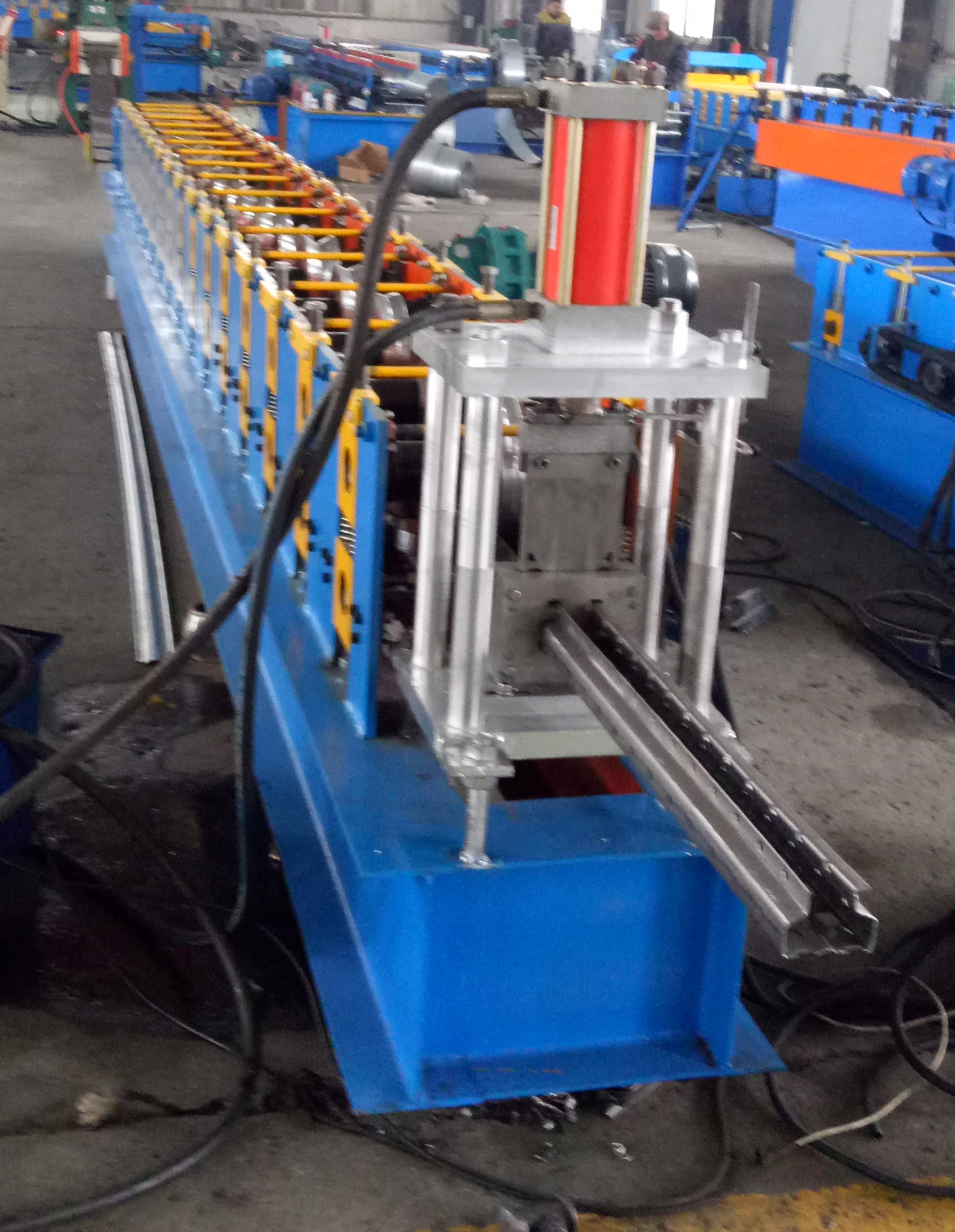 If you want to know more about the pallet racking roll forming machine, please feel free to send your requirements to us.