C Purlin Steel Forming Machine
In architecture, structural engineering or building, a purlin (or
historically purline, purloyne, purling, perling) is any longitudinal, horizontal,
structural member in a roof except a type of framing with what is called a
crown plate. (Quoted from wiki), as to the C purline, the shape is like the
character C with lips and something for easy installation with the punching
holes. The steel purlins are in turn supported by rafters or walls. Metal C
Purlins are light in weight and perfect for simple span construction.
C Purlin - Cee or C purlins are shaped like a squared-off letter C. They are
often used for structural support in walls and as floor joists in addition to
roofs. I will show you some detailed data about c purlin steel forming machine.
Profile and sizes range:
Metal Cee Purlins are available in a wide variety of sizes and lengths. See
graph below for sizes of galvanized metal purlins.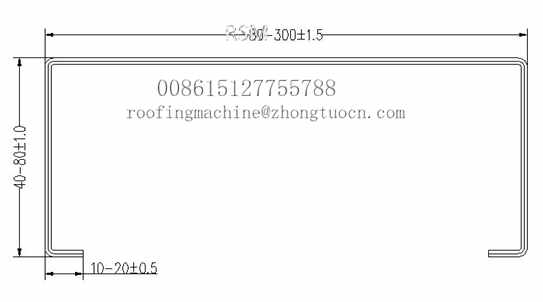 The following is the application of c purlin steel.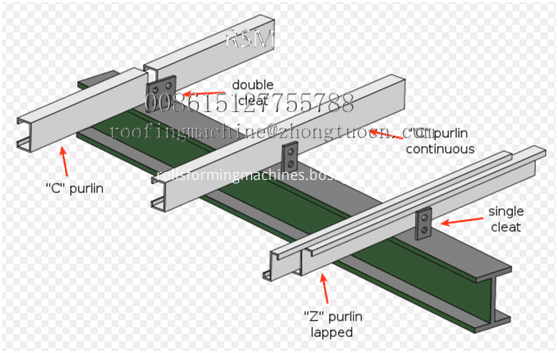 Basic parameters of C purlin steel forming machine for your reference: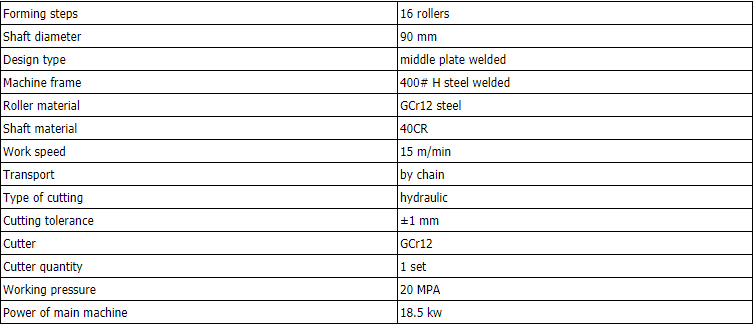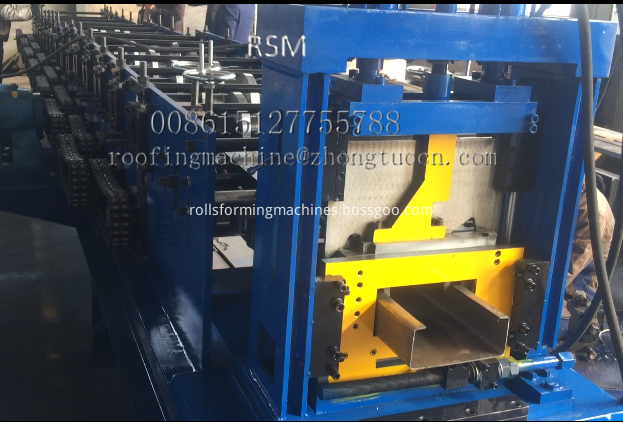 If you want to know other types purlin roll forming machines, such as other c purlin machine,  please feel free to send your requirements to me, i will give you the best proposal.