Metal Decoiler For Roll Forming Machine
All the roll forming machines need raw material to be processed and produce the finished product to sell. So the metal decoiler is a important part for the whole production line. The metal decoiler is  used to support the steel coil and uncoil it in a turntable way. It doesn't need so much space. And it has many types for you to choose. There are cheap decoiler and fully automatically. Which one you want, we can provide you.
The parameters of metal decoiler for roofing sheet machine, it can be customized according to your requirements.
Passive uncoil pulled by roll forming system.
Loading capacity: 1.5T
Uncoiling width: 300mm
Inner diameter: 450-550mm
There are three types for your reference.
1, Manual decoiler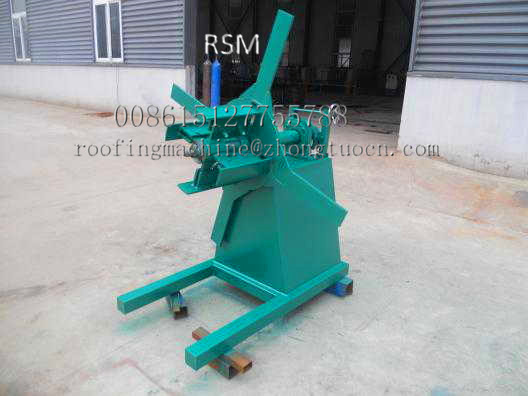 2, Hydraulic decoiler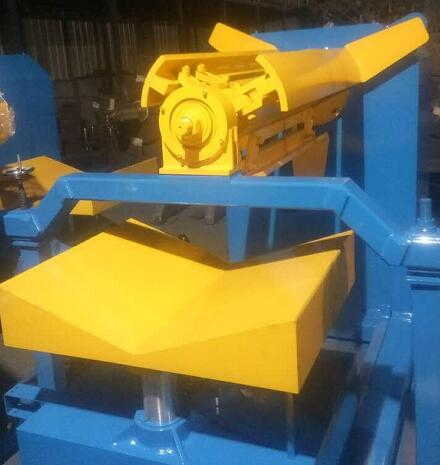 3, Hydraulic decoiler with loading car
The feature of the hydraulic decoiler with car is that have functions compared the manual one.
Such as the press arm, loading hand and loading car.
Obviously, the loading car is the most different part beside the decoiler.
This loading car is controlled by the remote. It can move forward and back up.
Especially, the height of the car can be adjusted. So that the car can put the coil on the decoiler very easily.
The max. coil weight for the car is 10 Tons.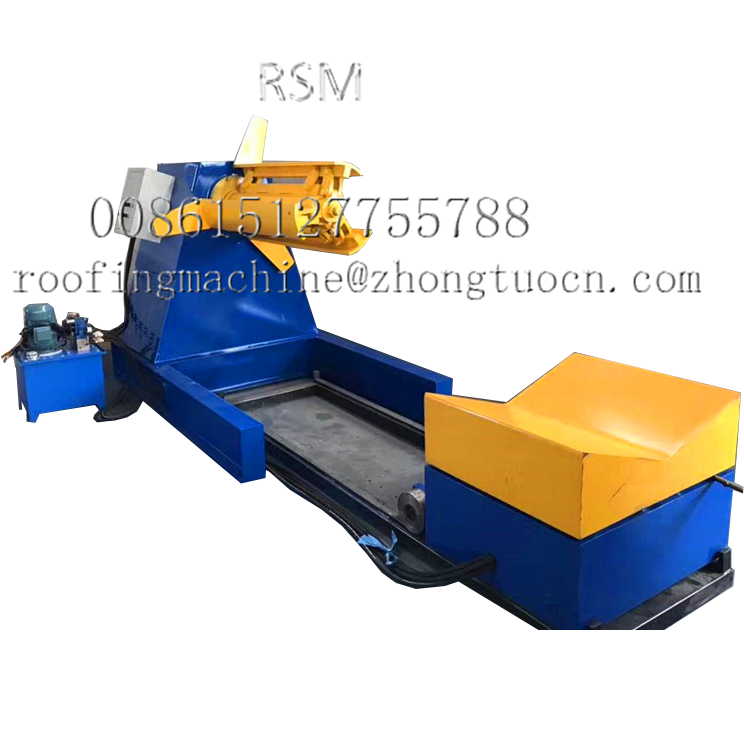 There are so many types for you check. They are easy to operate and our engineers can give you a training if you need. It is our pleasure to give you our professional advice. And we also have various kinds roll forming machine, if you have the requirements, please feel free to contact with us.