Economic strong C purline rolling forming machine
In the market, there are many types C purline used for the building like galvanized C steel, galvanized steel, glass cable tray type C card slot type C steel, C steel, glass curtain wall type trough type C reinforced steel, C steel, with double unilateral C steel, manual forklift C steel, C steel, equilateral straight edge C steel, bevel edge type C steel, C steel, inner bevel roof purlin (wall) C steel, C steel, automobile profile highway column C steel, C steel solar stent (21-80 Series), with a precision of C type steel formwork support C steel, etc. equipment. That is all made by c purline machine.
Based on the customer requirements, we have designed many types C purline machine. Here I will introduce one type: cheaper version, adjust sizes by manual spacer:
Here is the drawing profile for your reference:
Take the above C purline size range for example, I show you how the machine designed.
Machine working process:
Decoiling--feeding--leveling—pre-cutting---punching--forming---measuring---cutting---production
The C purline cold rolling machine is composed by decoiler, leveling beach, roll forming machine, shearing system, runout table.
Here is the C pulrine machine pictures for your reference: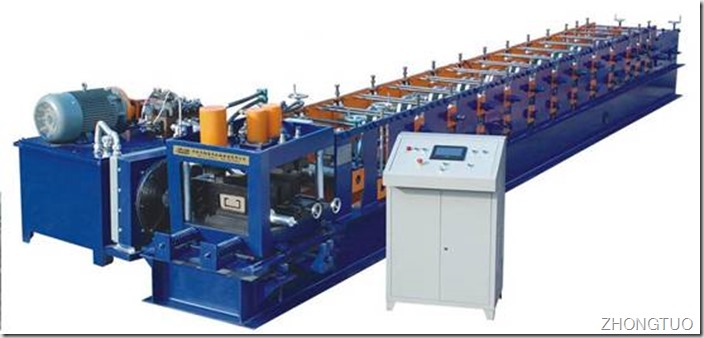 Hydraulic Cutting device:
1. Hydraulic cutter.
2.Blade, puncher and mold material: G12 steel with quenched treated 60-62℃
3. Cutting system: advanced hydraulic drive, automatic cutting after forming, no distorting or wasting, high level safety factor.

PLC controlling device:
1. Screen: Touch screen               2 PLC: DELTA

3 .Automatic length measurement       4 Automatic quantity measurement

5 Computer is used to control length and quantity. Machine will automatically cut to length and stop when required quantity is achieved

6 Length inaccuracy can be amended easily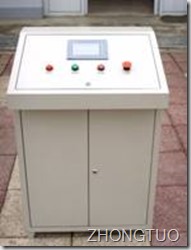 Note:  the difference of manual adjusting size and fully automatic machine lies in, the manual one, you need to know some knowledge when adjust sizes from 80 to 300 both for bottom size and height.  For the fully automatic purline machine, all could be done by PLC.
For this machine, if you have any question, please contact 00861512775578 at any time. In the next article, I will show you the full automatic C & Z purline rolling forming machines.