Roller shutters
Roller shutters have many applications, including doors for vans, garages, kitchens, schools, prisons, and warehouses. In some parts of the world, roller shutters are subsidized by local governments. In areas that are frequently exposed to inclement weather, roller shutters are used as a method of insulation, can protect windows against hail damage, and can be made to withstand high wind. If you are a supplier of roller shutter, you have a so big market. As manufacture of roller shutter door making machine, we are responsible for you and our machines, the quality must be best.
Take these finished products for example
The whole process of roller shutters door making machine
1>uncoiler 2>leveling system 3>roll forming machine 4>shearing system 5> run-out table
About each part, we have a detail introduction about the pictures and function. If you want to know it, just contact us.
Here are some pictures about the roller shutter door roll forming machine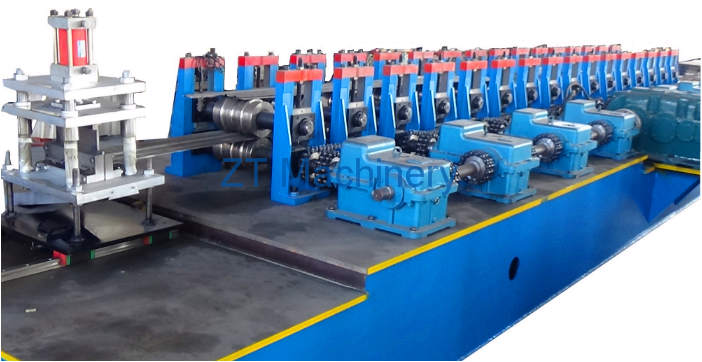 Some parameters about the roller shutter machine
Uncoiler: 3 ton
Roller station: 12 stations
Sizes: 4.5 m * 0.8 m * 1.2 m
Structure: Middle plate or verticle frame
Weight: 1.8 ton
Motor: 4kw
Hydraulic motor power: 3 kw
Speed: 0-20 m/min
Once you give us the profile you want to make or finished product of roller shutters, we can customized the machine and give you a accurate quotation. Please feel free to contact with us at any time.