Trough cable tray and tray cable tray
The cable trays is divided into a trough type, a tray type, a ladder type, a net format and others. And it is composed of a bracket, a support arm and a mounting attachment. The bridges in the building can be erected independently or attached to various building (construction) structures and pipe rack supports. The structure should be simple, beautiful in appearance, flexible in configuration and convenient in maintenance. All parts need to be galvanized. , installed in the open-air bridge outside the building. I will show you the detail information about trough cable tray and tray cable tray.
Trough cable tray
The trough cable tray is a trough-type component made of a whole steel plate. It is different from the tray cable tray in that the height and width ratio are different. The tray is shallow and wide, and the trough cable tray has a certain depth and sealing.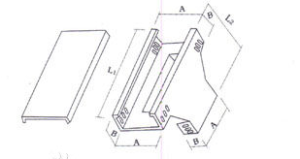 Tray cable tray
Tray cable trays are the most widely used in petroleum, chemical, light industry, television, and telecommunications. The utility model has the advantages of light weight, large load, beautiful appearance, simple structure and convenient installation. It is suitable for both power cable installation and control cable laying.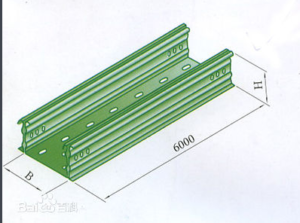 The trough bridge is fully enclosed. The tray type bridge has many waist-shaped holes at the bottom of the bridge. The trough type bridge and the tray type bridge are different in the bottom, with holes and no holes. The trough bridge is not conducive to heat dissipation, and the tray type bridge has a slightly better heat dissipation.
If you want to know some information about the cable tray machine, please feel free to contact with us.